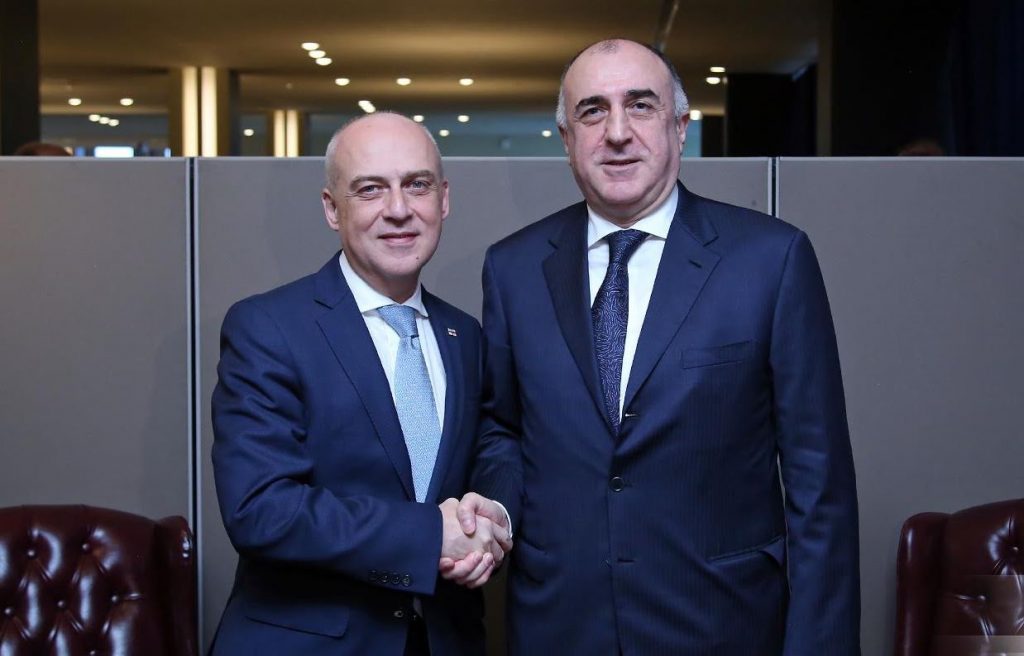 David Zalkaliani met with Minister of Foreign Affairs of Azerbaijan
On the sidelines of the 74th session of the UN General Assembly, Georgian Foreign Minister David Zalkaliani met with his Azeri counterpart, Elmar Mammadyarov.
The Ministers welcomed the resumption of meetings of the Joint Border Delimitation Commission and the sides' commitment to find a constructive solution to the problem. Positive appraisal was given to the work of the Experts Group on undetermined sections of the Georgia-Azerbaijani border.
The sides highly appraised cooperation between the two countries in implementing international transit and energy projects. The Ministers also discussed organizational issues relating to the Azerbaijan-Georgia-Turkey trilateral ministerial meeting scheduled for October 2019. The regular practice of holding GUAM Ministerials within the framework of the GUAM Ministerial meeting was also noted.