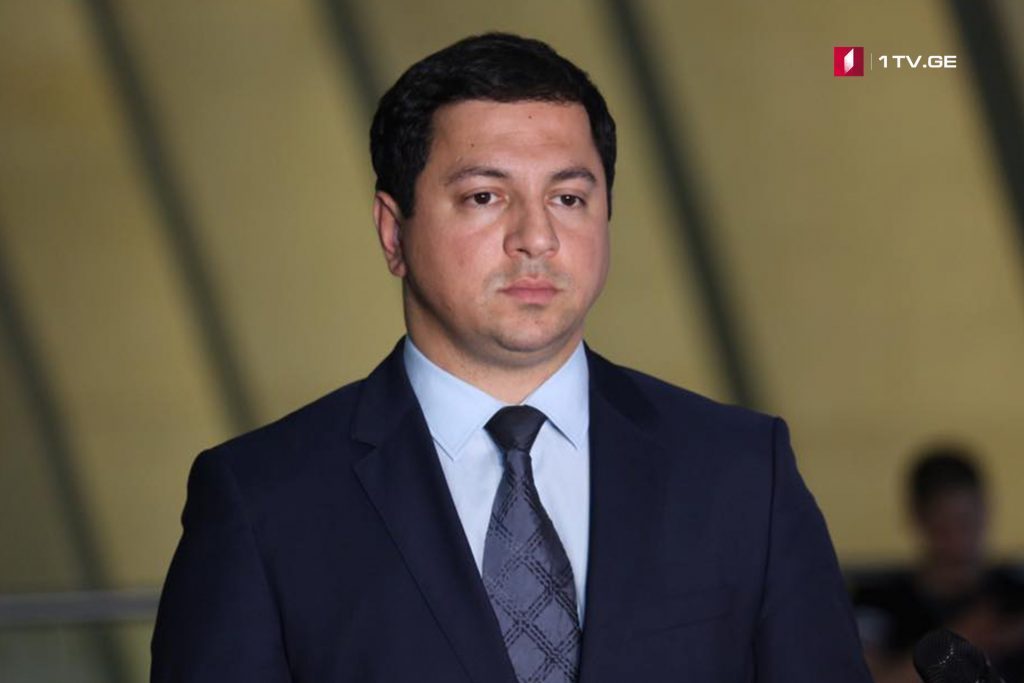 Archil Talakvadze – Legal reaction will follow on every violation
Gega Shengelia, Zugdidi Mayoral candidate of Georgian Dream-Democratic Georgia Party is leading in by-elections based on all internal polls – Archil Talakvadze, Leader of the Parliamentary Majority said during the briefing.
According to Talakvadze, the oppositional National Movement Party and the related satellite parties have the information that the rival from the ruling team has all the chances and advantage to win in the very first round of polls and that is the election campaign of National Movement has turned into aggression and provocations.
Talakvadze said that people, whom National Movement mobilized in Zugdidi for elections, are preparing for organization of disorder and destabilization. He said that some organizations present in the city do not represent either non-governmental or media organizations and are newly registered and have nothing to do with elections.
"Principle legal reaction will follow on every violation and crossing of red lines that may cast shade to free elections," Talakvadze said and called on supporters for being active in the elections. "The public has to know that the government has taken all measures to protect the free choice of every citizen," Talakvadze claimed.