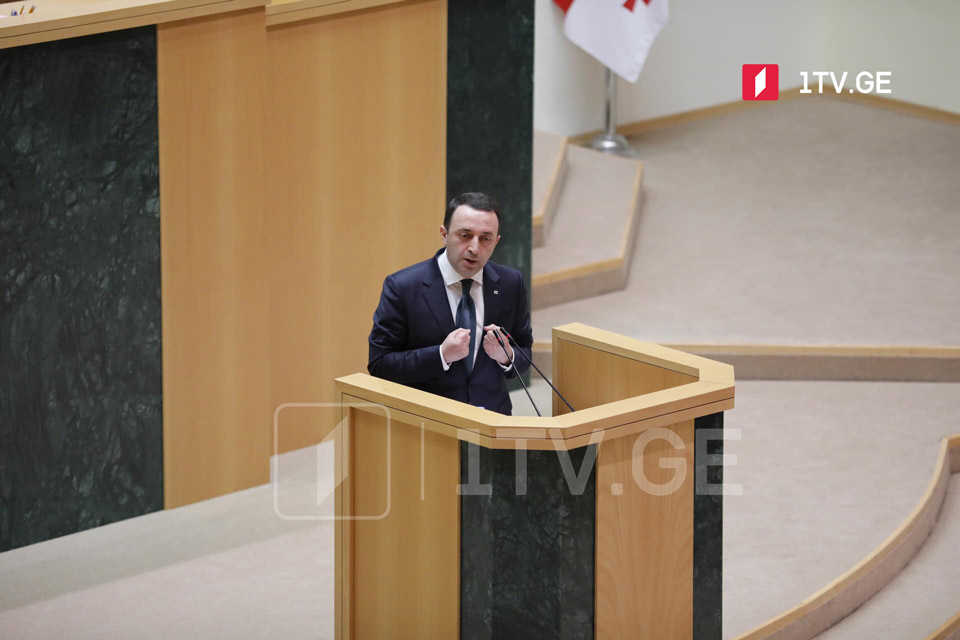 We heard slander, lies and manipulations about gov't performance, we know who we are dealing with, PM Garibashvili says
"We have reviewed the work we have done, important reforms, and reminded society of where we have been, where we are now and where we want to be," Georgian Prime Minister Irakli Gharibashvili delivered his closing remarks to the parliament.
"I also presented in detail, outlined the main parameters and contours of our long-term development, which will bring prosperity to our population, development and strengthening of our homeland," said Irakli Garibashvili.
The Head of the Government underlined that he heard many slander, lies and manipulation at the parliament these days.
"Naturally, I heard many slander, lies and manipulation. We understand this very well because we know who we are dealing with," the PM concluded.
"We should always speak and remind ourselves of the recent past. It does not mean that we should compare ourselves to the United National Movement and substantiate ourselves as good. But we should remind ourselves and the population that we have made too many mistakes in the past," Garibashvili said.
"In the 90s, after we restored independence, the whole nation united around the great common goal. It was a great idea to restore the independence of our country, which we achieved. The Soviet Union collapsed. After that, our irresponsible political elites plunged the country into a civil war; we lost territories, we got a war in Abkhazia and Samachablo (Tskhinvali region). Our retraction, division of the nation have led us to what I am talking about now," the PM stressed.