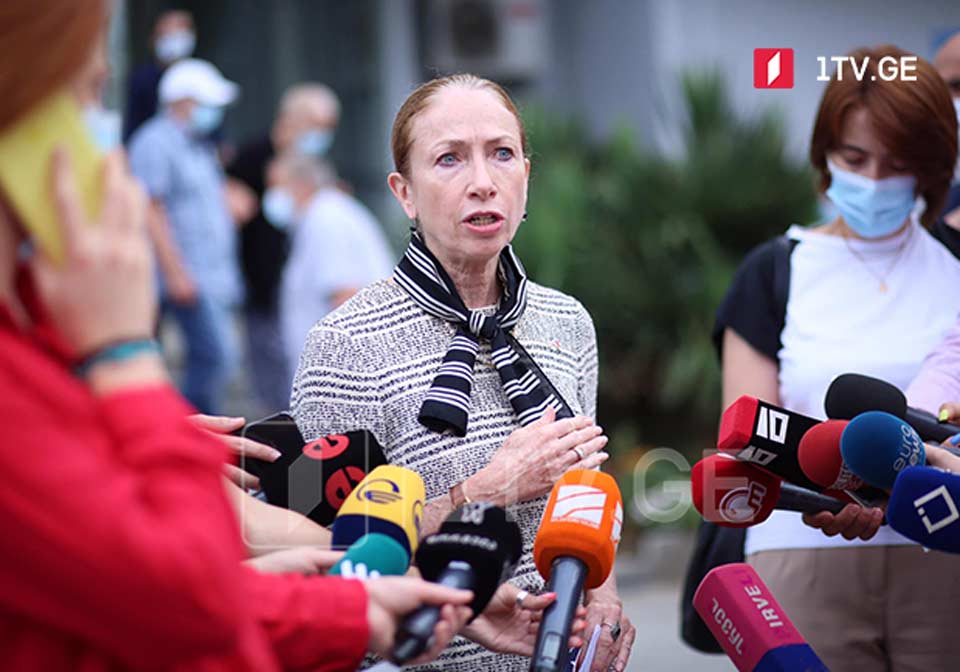 US Ambassador urges citizens to get coronavirus jab to combat pandemic
US Ambassador Kelly Degnan encourages Georgian citizens to get coronavirus jab as "the vaccination is the best way to protect yourself, your loved ones, and your economy from the pandemic."
Today, Ambassador Degnan observed the vaccination process at Central Republican Hospital with Georgian Health Minister Ekaterine Tikaradze.
"It is wonderful to come here to Central Republican Hospital and see so many Georgians here to get vaccinated today. The United States is very pleased to have been able to donate 500,000 doses of the Pfizer Covid-19 vaccine and we are really pleased to see so many Georgians coming out now to register and to get vaccinated. This is very, very important, especially now that we see the Delta variant is here in Georgia and the numbers are going up," Kelly Degnan underscored.
US Ambassador stressed that the United States has been helping Georgia since the start of this pandemic and would continue to do so.
"And we want to help it in this phase too, the phase of vaccination. This is the one thing that will truly combat this pandemic and that is a safe and effective vaccine," Kelly Degnan noted.
The US gift, half a million Pfizer-BioNTech COVID-19 vaccine shots arrived on July 23.
United States gifts 500,000 doses of Pfizer COVID-19 vaccine to Georgia.https://t.co/nxDUCzqLSg pic.twitter.com/4qlRZK4Mrm

— U.S. Embassy Tbilisi (@usingeo) July 23, 2021