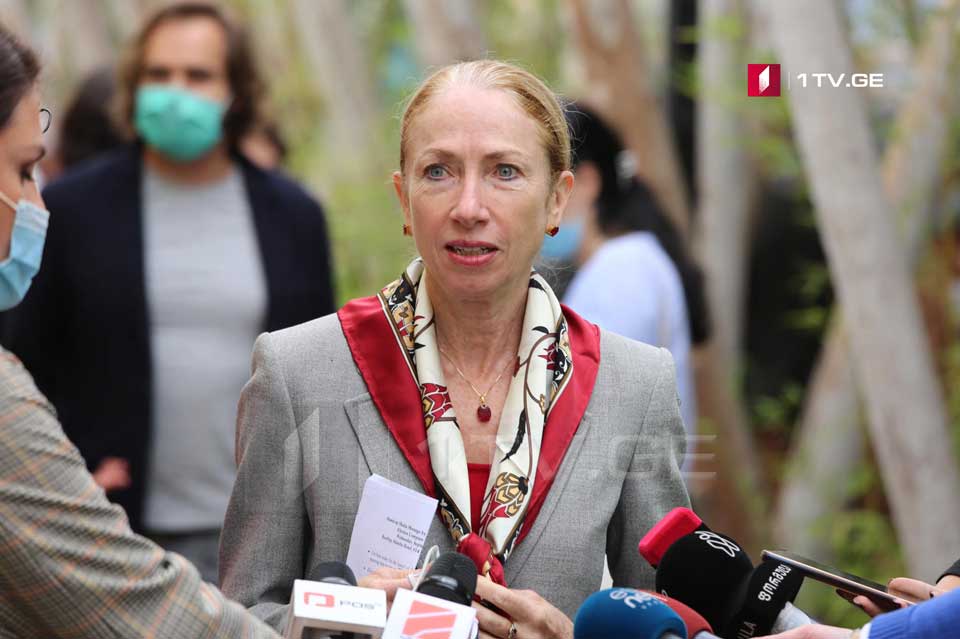 US Ambassador: It would be good if all Venice Commission recommendations are incorporated in electoral reform
US Ambassador to Georgia Kelly Degnan echoed the ongoing discussions over the electoral reform in the Georgian parliament. She said taking into consideration the provided recommendations on part of the Venice Commission and the OSCE/ODIHR were significant to "really shape the electoral reform bill to reflect everyone's interests and concerns."
"The April 19th Agreement provides a good roadmap for electoral reform. Again this was negotiated by political leaders over six months and we were very pleased to see that parliamentary working group on electoral reform was more inclusive than in the past and gave the civil society and other stakeholders, as well as opposition, the opportunity to debate the issues, to contribute really shape the electoral reform bill to reflect everyone's interests and concerns. It is very important to have the Venice Commission recommendations. It is worth emphasizing that the elements of the April 19th Agreement also reflect previous Venice Commission recommendations and ODHIR recommendations that had not been incorporated.
What I think would be a good sign here is if all of the recommendations the outstanding ones and most recent ones are incorporated and instead of just some of them. This is the best way to ensure that this electoral reform bill is really comprehensive and addresses a lot of the shortages that have raised questions about previous elections," Kelly Degnan declared.
The US Ambassador said the debate over the electoral reform in the parliament would continue and the stakeholders would produce a bill that would improve the electoral process in Georgia.
"I think we are all a little puzzled as to why the electoral reform bill came on the agenda at 10 o'clock last night but it was a good start and I understand that there was a good discussion that I hope, that will continue and produce a bill that the opposition, the ruling party, civil society, other stakeholders — most importantly Georgian voters — can see is going to improve the electoral process here," the Ambassador said.