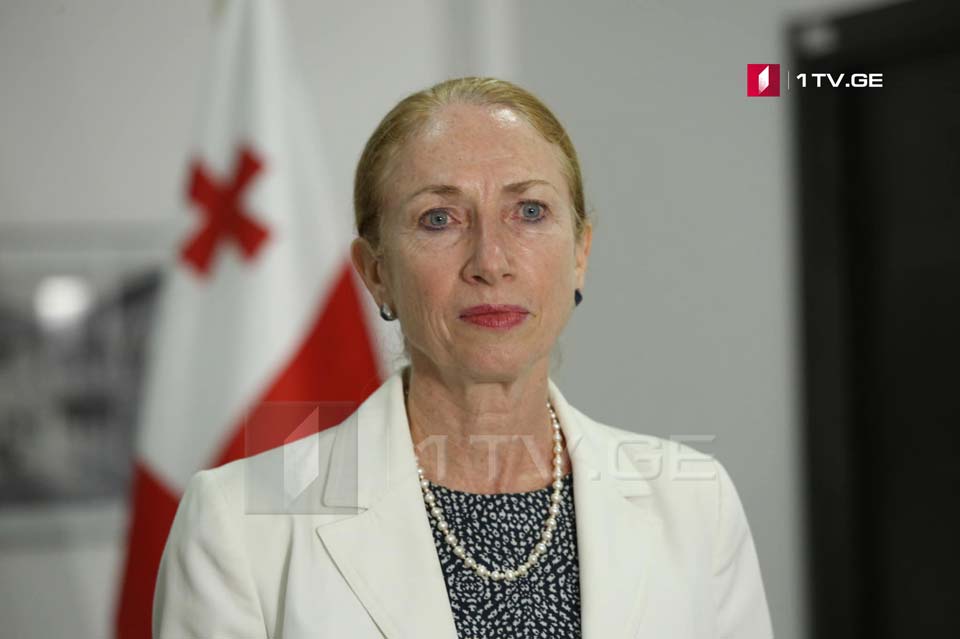 US Ambassador: We urge gov't to take Public Defender's recommendations very seriously
"We are following Mr. Saakashvili's condition very closely. We have urged that he be seen and treated by qualified medical professionals," US Ambassador to Georgia Kelly Degnan told reporters.
Ambassador called on the Government to take the recommendations by Public Defender very seriously.
"We have full confidence in the Public Defender's Office and the way that she has been conducting the monitoring of Mr. Saakashvili's health. We urge the government to take the Public Defender's recommendations very seriously. This is the person who is mandated by the constitution to protect the human rights of every Georgian citizen and the Public Defender we feel is the right body. She's doing a very good job and is extremely responsible. So, we have full confidence in her office's recommendations as to the best course of action regarding Mr. Saakashvili," said the Ambassador.