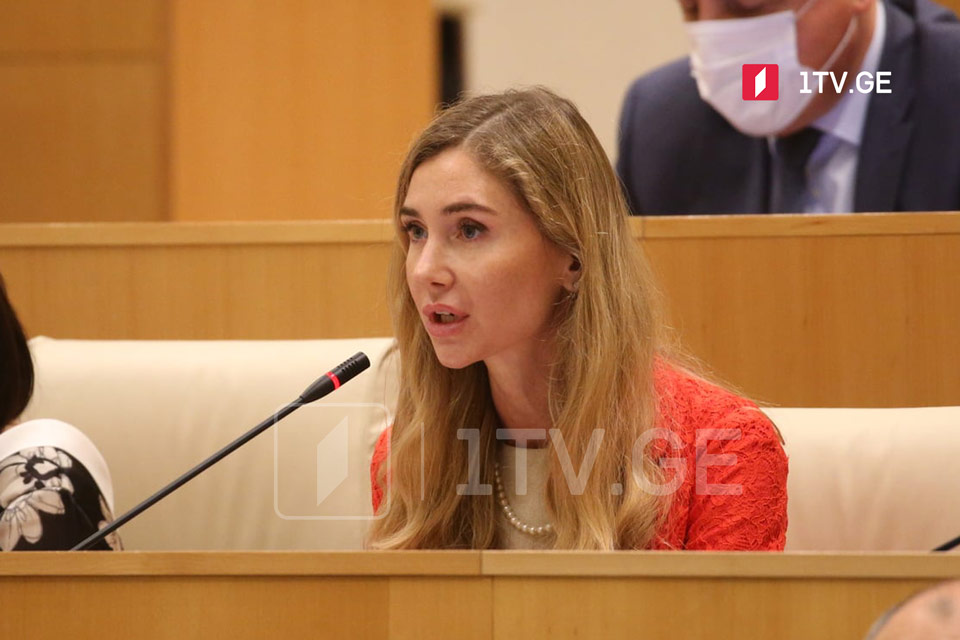 UNM insists on amending draft resolution in support of Ukraine
Debating over the draft resolution in support of Ukraine during the plenary sitting at parliament, the largest opposition United National Movement (UNM) party once again urged the ruling Georgian Dream (GD) party to amend the draft.
Tina Bokuchava, MP of the UNM party, said the text must reflect a simple truth that Russia created threats for Ukrainian, Georgian and European security. She claimed that the Georgian political spectre must stand united and the parliament to defend Georgia's national interests and dignity in one voice.
"Facing serious challenges for the region, we have to put aside all party affiliations and make a unanimous resolution to show Ukraine and the whole world that we can stand together to defend our country's national interests at the decisive moment," Bokuchava claimed.
According to Tina Bokuchava, Georgia has a historic chance to speed up its Euro-Atlantic integration aspiration amid the global effort to combat Russia's new architecture-building policy.
In response to the UNM lawmakers, Anri Okhanashvili, Chairman of the parliamentary Legal Affairs Committee, accused the UNM of being not interested in adopting a resolution in support of Ukraine.
"You are interested in adopting such a resolution that would create threats for Georgian national interests and force Georgia to become engaged in military escalation," Okhanashvili said.
On January 26, the ruling Georgian Dream (GD) released a draft resolution in support of Ukraine. "Georgia decries any intention against the territorial integrity of the sovereign state," GD resolution on Ukraine reads. Opposition politicians refused to sign the draft. They claim that the text does not mention Russia as the aggressor country.