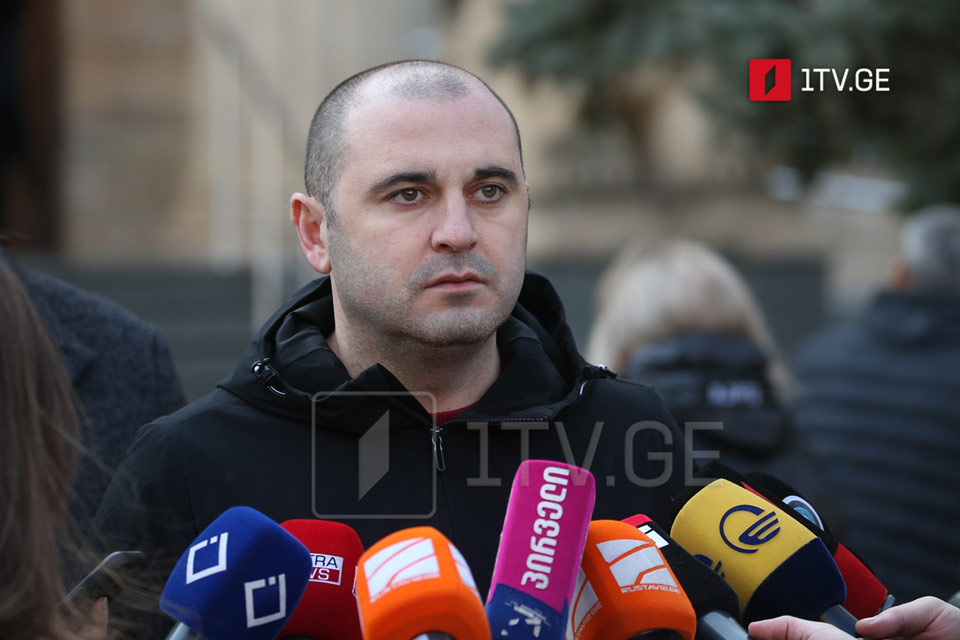 UNM Chair readies to fight, vows victory to be within reach
The chair of the opposition United National Movement (UNM), Levan Khabeishvili, stated that the party would forsake nobody in its fight against the so-called Foreign Agents bill and that the struggle will continue till victory.
Khabeishvili arrived at the pre-detention cell to meet activists arrested last night at a rally outside the parliament building that emerged simultaneously with the heated debates over the bill in the supreme legislative body.
According to the UNM chair, this is an issue that cannot be viewed through the lens of political affiliation.
"This is the matter of our country, and there is no party but our Georgia. Now Georgia must be rescued. We will speak with everyone who cares about our country's pro-European future. Certainly, we will maintain relationships with all parties and communicate with them. The most important thing is that we all set aside our prejudices while Russia is overtaking Georgia, far more than 20%, occupying the entire nation. We must all work together. Whoever says anything different and splits things here serves Russia's cause," he said.
Levan Khabeishvili added that saying or acting otherwise would mean serving Russian interests and called on everybody not to give up or fear the struggle since "victory was within reach."
The police detained several people on charges of petty hooliganism at a protest ongoing until late March 2 amid physical and verbal altercations and heated debates over Transparency of Foreign Influence and Foreign Agents Registration Act bills in the Georgian parliament.