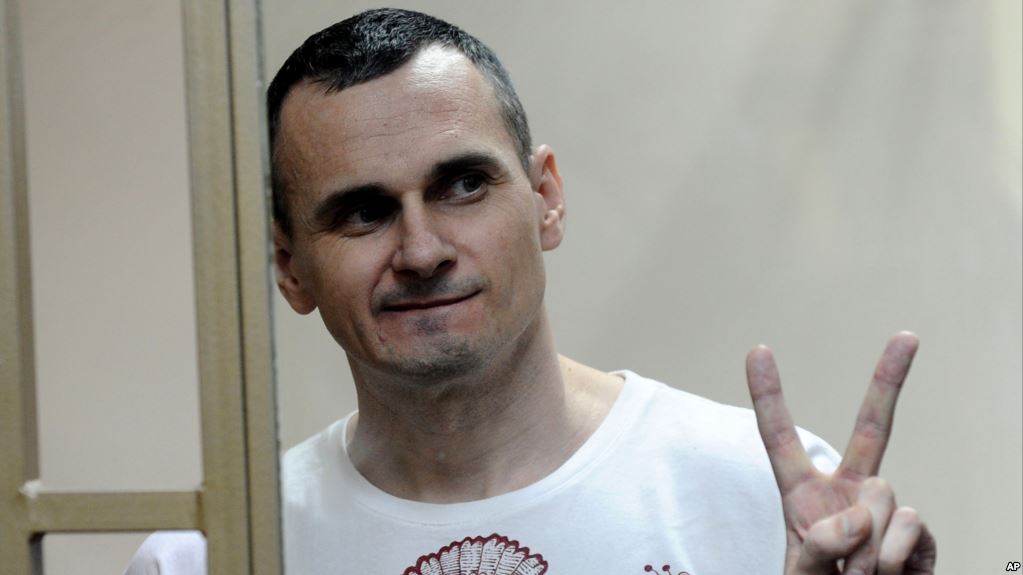 Ukrainian filmmaker Oleg Sentsov enters day 100 of hunger strike
Ukrainian filmmaker Oleg Sentsov on Tuesday entered day 100 of his hunger strike, as he languishes in a Russian Arctic prison on terror charges with little hope of release.
The 42-year-old Kremlin opponent announced the hunger strike in May, demanding the release of all Ukrainian political prisoners being held in Russia.
But Russian authorities are reluctant to free him or his countrymen, despite a dramatic decline in his health and pressure from the West.
Sentsov's cousin told AFP in an interview last week that Sentsov was "losing hope" and had said in a recent letter he felt the "end is near". "In his letter, he wrote to me that we mustn't tell him any more that freedom is coming. He doesn't believe it any more," Natalia Kaplan said.
Sentsov was convicted of planning arson attacks on pro-Moscow party offices in Crimea after Russia annexed the peninsula from Ukraine in 2014. He had also taken part in the Maidan protests in Kiev during the winter of 2013-2014 that culminated in Moscow-backed president Viktor Yanukovych fleeing the country.
Sentsov was sentenced to 20 years imprisonment for terrorism and arms trafficking after a trial denounced as "Stalinist" by Amnesty International and criticised by Kiev, the EU and the US.