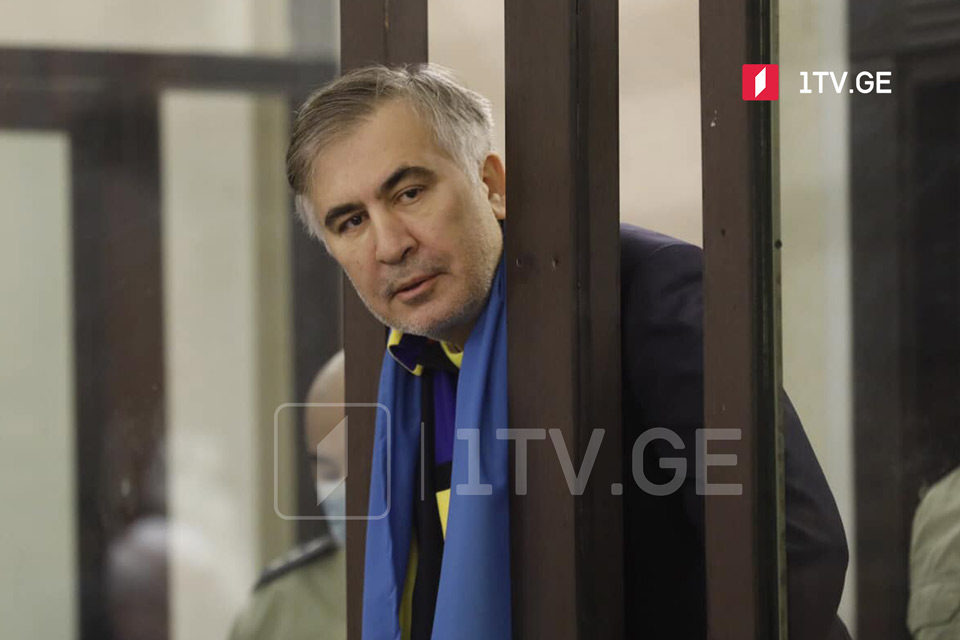 Mikheil Saakashvili to end hunger strike
Jailed ex-President of Georgia Mikheil Saakashvili has decided to end hunger strike saying 'now we need common sense, health, full mobilization'. He made this announcement on Facebook on Thursday.
"Events are unfolding exactly as I predicted years ago. The Russian Empire is being collapsed on the outskirts of my favourite city, Kyiv. The hero Ukrainian people, led by Commander-in-Chief Volodymyr Zelensky, win this epochal war. The world is changing before our eyes. Kyiv is the new Constantinople for Georgia and now the capital of the free world, and it will surely endure.
Under the circumstances, we, as never before, need unity and preparation. I believe the way to the peaceful return of Sokhumi, the liberation and prosperity of Georgia, passes through Kyiv.
Now we should gather strength. This also applies to me.
I received a letter from the Georgian fighters who have been defending Ukraine since 2014, of whom I am very proud. They are my friends. They ask me to stop the hunger strike and join the fight as soon as possible. The same request comes from the representatives of the Ukrainian Supreme Command, with whom I am in constant contact.
Therefore, on the 20th day, I will end the hunger strike. We need common sense, health and mobilization, strength instead of weakness. We must meet the victory in full readiness," Mikheil Saakashvili said.
Jailed ex-President went on hunger strike on February 21.