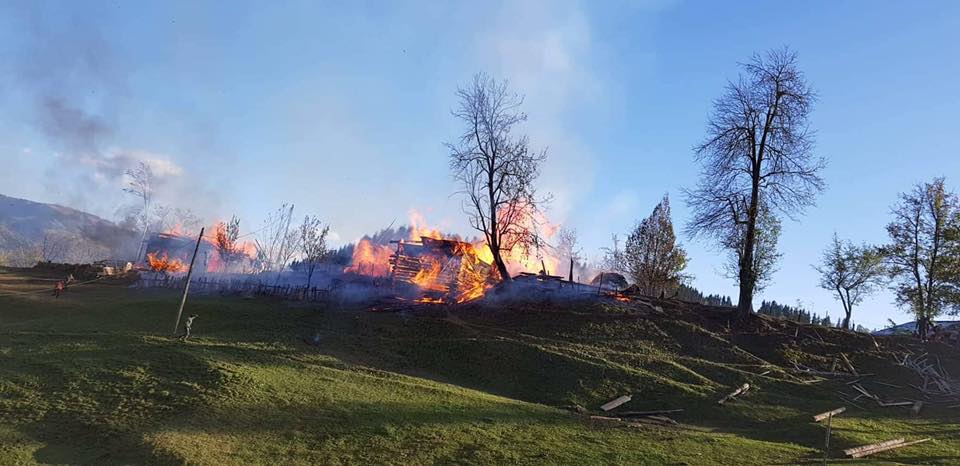 Two people died in fire in Khulo
Two people – a 20-year-old girl and a 75-year-old man with limited physical capabilities died in a fire in Khulo, Adjara region.
Two houses caught fire at one time and were completely burnt in Chakhaura village. According to Zaal Mikeladze, Adjara Health Minister, the fire is extinguished and there is no threat that the flames will spread to neighbor houses. Exact causes of the fire are not known yet.