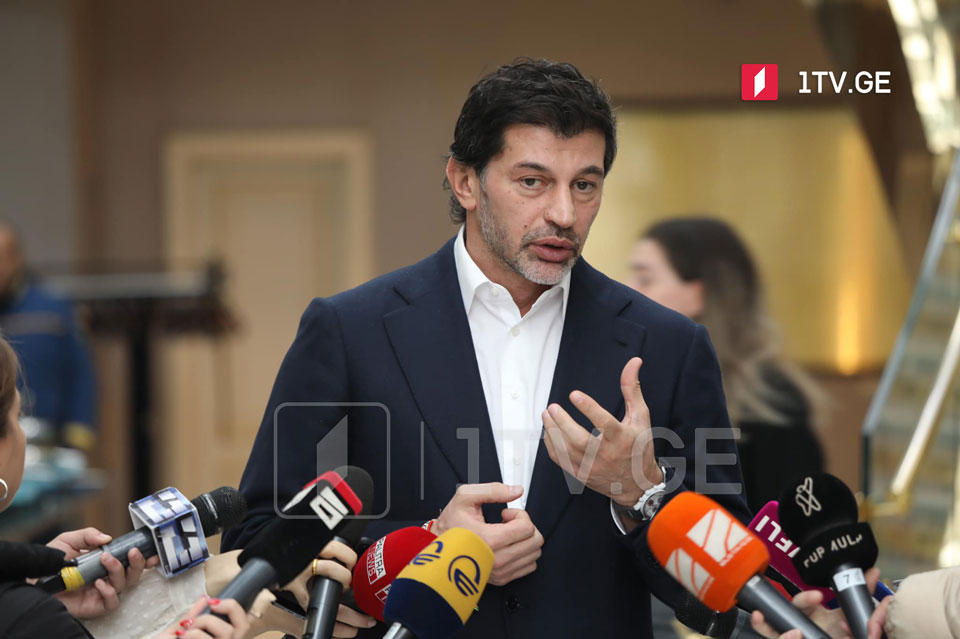 Tbilisi Mayor: Preserving identity, dignity to be as crucial as EU integration
"European integration is vitally important, and we are taking meaningful steps toward that goal. Yet, it is also crucial to preserve our dignity, identity, and sovereignty," the Tbilisi Mayor and Secretary General of the Georgian Dream (GD) party, Kakha Kaladze, told reporters.
Kakha Kaladze advised Georgians to pay attention to political statements since "not everything has an alternative."
"It is important for our team to keep the peace because not everything has an alternative. The country should strengthen economically so that every citizen can live in this country," he said.
Tbilisi Mayor stated the government was following the 12-point recommendations and trying its utmost to implement them. Establishing conditions such as the release of former President Mikheil Saakashvili was "defamatory and disrespectful." He stated that he still felt Georgia was the frontrunner among the countries granted EU candidate status.
Kaladze accused the United National Movement (UNM) of spreading Russian propaganda. He stated that UNM Chair Levan Khabeishvili and the party's former leaders (pointing to ex-interior minister Vano Merabishvili) sought to create a revolution in the country but forewarned that any destabilization efforts would be futile.
"All of this would be dealt with within the bounds of the law," he concluded.