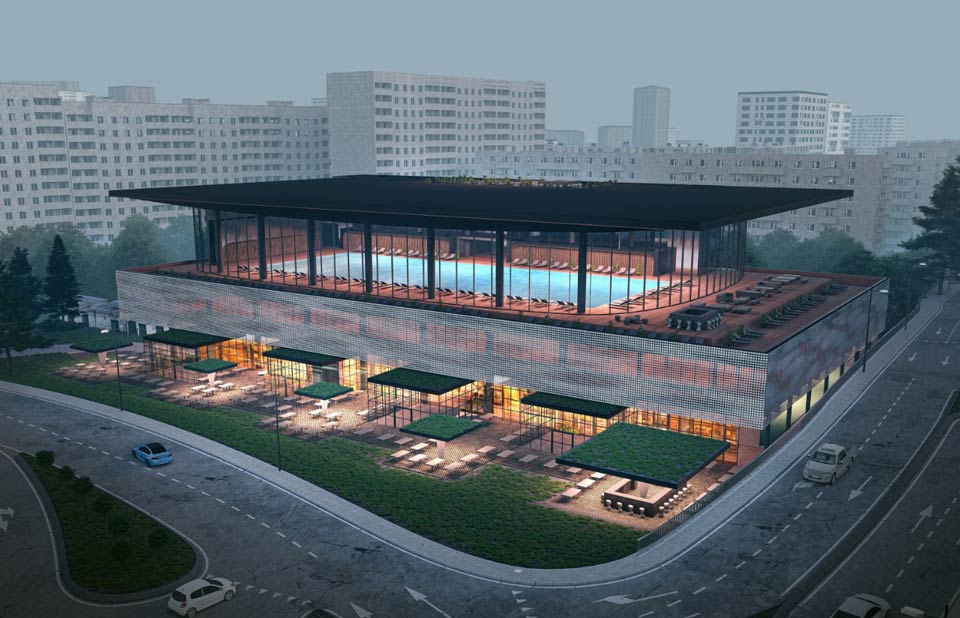 Tbilisi Mayor presents Tennis Courts development concept
Tbilisi Mayor Kakha Kaladze presented the development concept of the former Tennis Courts during the city governmental sitting.
Kaladze said that the territory was privatized in 2009 for the construction of blocks of apartments. However, the Tbilisi City Hall, through negotiations with an investor, regained it back and auctioned it again with the condition that the winner would arrange the tennis courts.
Tbilisi Mayor presented photos of how the Tennis Courts would look in the future. Open and closed tennis courts, a swimming pool, a fitness club, a café and recreational spaces will be arranged across the territory.
"The project is very nice and fits well the current urban style of the place," Kakha Kaladze said.