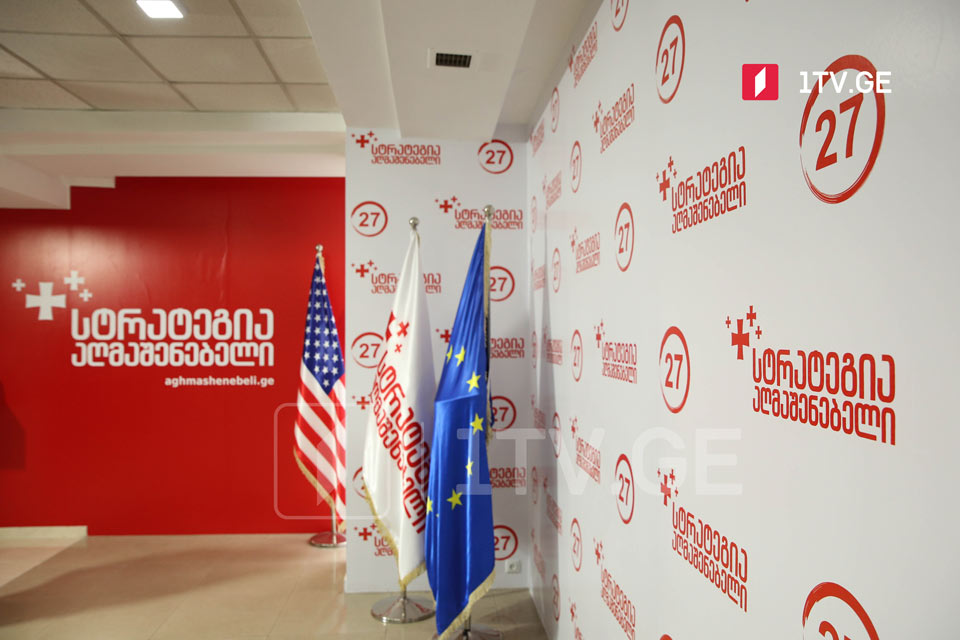 Strategy Aghmashenebeli kicks off working meetings with opposition parties over EC points
Strategy Aghmashenebeli party has initiated to start working meetings on the European Commission's 12 recommendations for Georgia with opposition parties, faction representatives, independent MPs, NGOs, and experts from July 25, the party's press office announced on Sunday.
The party claims this very process will be "inclusive and transparent," vowing to tackle all the issues linked to the fulfillment of the EC-outlined points "unlike the Georgian Dream's so-called working groups."
"Our calling of an extraordinary session aimed to take the said process into the parliament. Sadly, the ruling team rebuffed to do so and in violation of the law, shut down the session hall for the deputies. Our task is to develop comprehensive solutions for all twelve points.

On top of that, we will actively partake in other initiatives at committee hearings and sessions, which is the format of parliamentary activity, in contrast to the GD-initiated informal meetings, lacking agenda and focus on specific outcomes," reads the press statement.