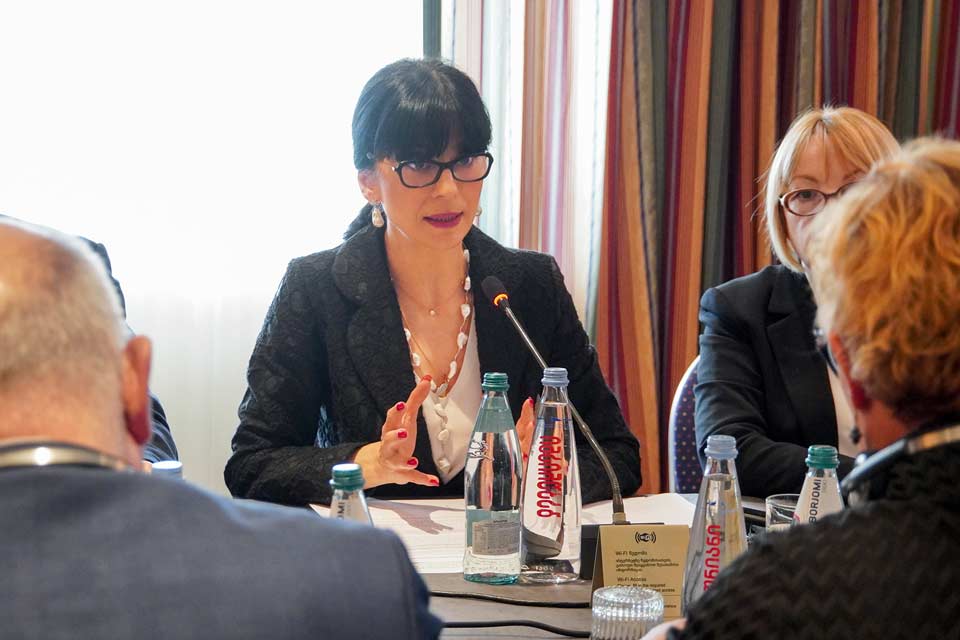 State Minister meets FCNM Advisors Committee monitors
Georgian State Minister for Reconciliation and Civic Equality, Tea Akhvlediani, met delegation members of the Advisors Committee Monitoring of the Framework Convention for the Protection of National Minorities (FCNM).
Tea Akhvlediani acquainted the guests with the state policy's main priorities for civic equality and integration, protection of human rights, antidiscrimination and the results of the government's efforts in each sphere.
"Georgia continues to fulfil its obligations within the framework of international mechanisms," State Minister said.
The delegation also met non-governmental organizations and local authorities of the regions, which are mainly resided by ethnic minorities.
The visit of the FCNM Advisors Committee monitors aims to assess Georgia's fulfilment of the commitments taken under the Convention. The monitors will prepare a report on Georgia covering the 2017-2021 period.