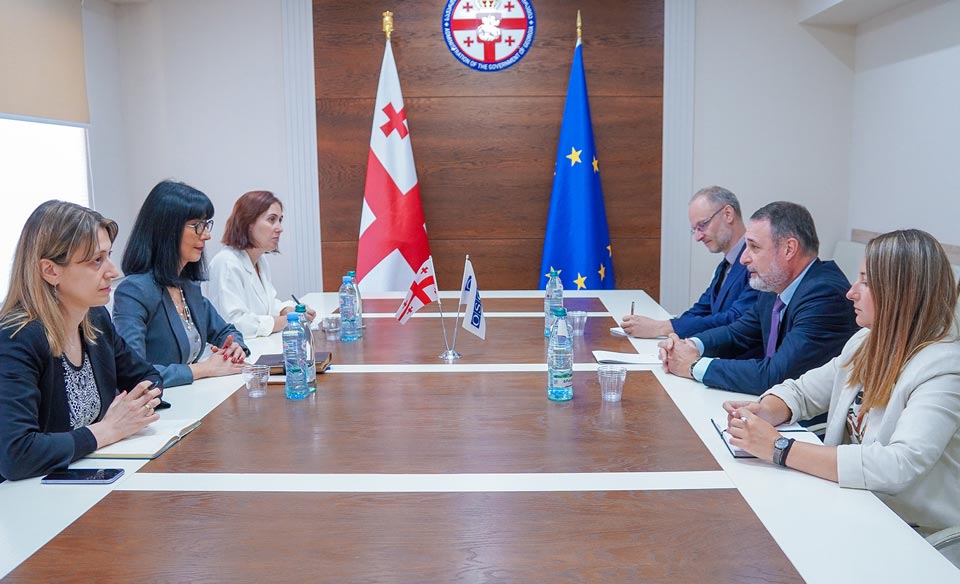 State Minister meets OSCE Special Representative for South Caucasus
Georgian State Minister for Reconciliation and Civic Equality, Tea Akhvlediani, met Special Representative of the OSCE Chairperson-in-Office for the South Caucasus, Ambassador Viorel Moșanu.
At the meeting, Tea Akvlediani stressed the role and active involvement of the OSCE in the peaceful resolution of territorial conflicts. She reviewed the results of the meetings of the Group on Incidents Prevention and Response Mechanisms (IPRM) and the internationally-mediated Geneva International Discussions (GID).
The State Minister spoke about the humanitarian situation, unlawful detentions, illegal borderization and the government's peaceful policy that aims to restore the trust between the artificially divided communities and social-economic conditions improvement of the locals.
Ambassador Viorel Moșanu pledged to continue close cooperation with the Georgian government and to support its efforts to resolve the conflict peacefully.