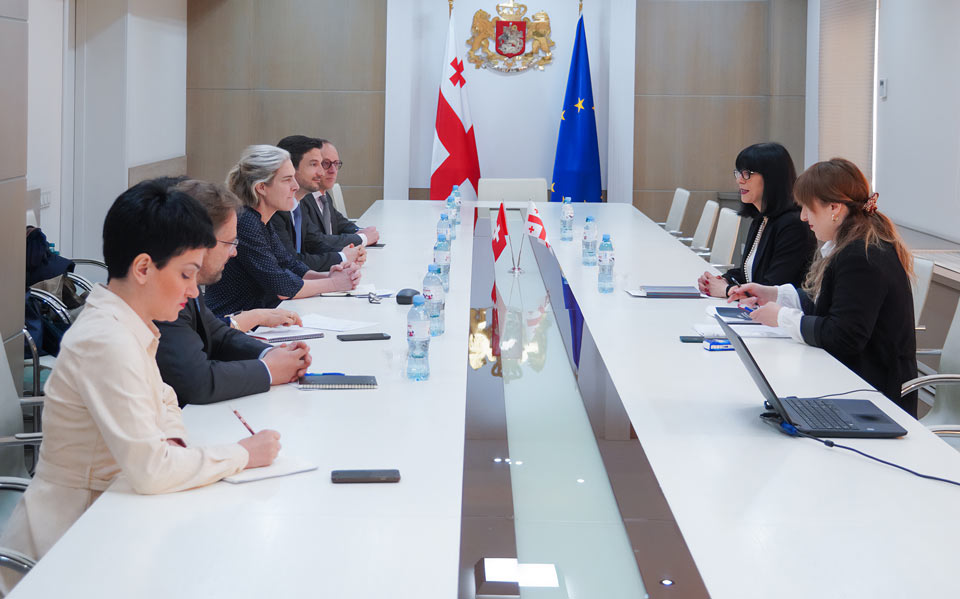 Reconciliation Minister meets representatives of Swiss Foreign Ministry, Red Cross 
Georgian Minister for Reconciliation and Civil Equality, Tea Akhvlediani, on Wednesday, held a meeting with Jonas Belina, a diplomatic officer at the Peace and Human Rights Division of the FDFA, and Florian von Koenig, Deputy Head, Missing Persons Project, International Committee of the Red Cross.
According to the State Minister's office, Tea Akhvlediani introduced the Ministry's activities both in the direction of reconciliation and engagement, and civil equality and integration policy.
The State Minister stressed the significance of the International Committee of the Red Cross's role and active participation in the program to find missing people and assist their families in Georgia.