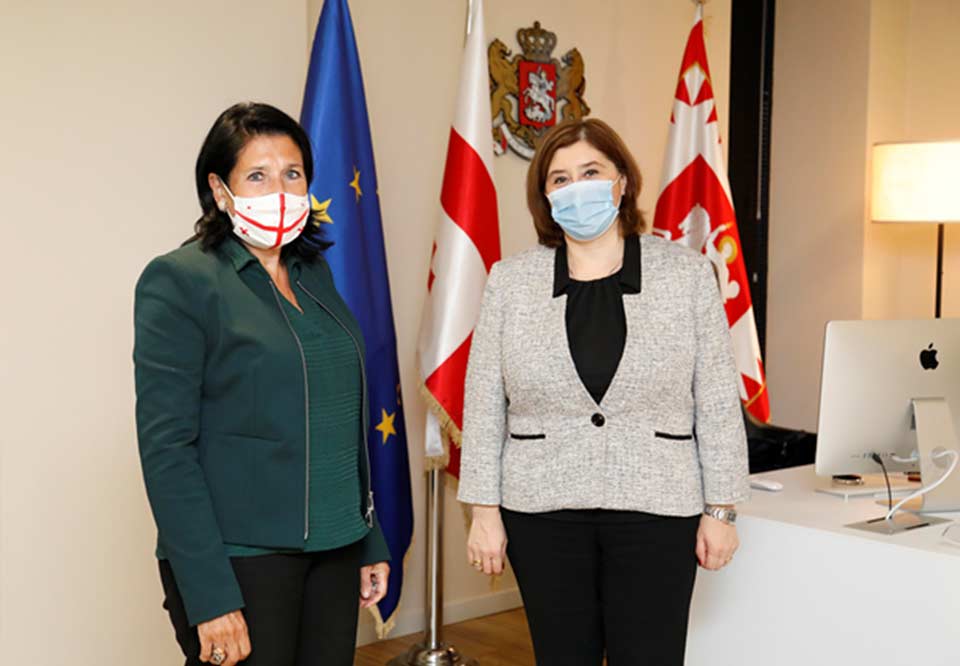 Salome Zurabishvili: Despite the pandemic, the CEC held exemplary and democratic elections
Georgian President Salome Zurabishvili met with Chairman of the Central Election Commission Tamar Zhvania.
According to the presidential administration, during the meeting, the CEC chairperson provided the President with detailed information about the 2020 parliamentary elections.
"The President, for her part, reaffirmed her respect for Tamar Zhvania and the electoral administration as a whole and expressed gratitude for the fact that they were able to organize an exemplary and democratic election, despite the challenging conditions of the pandemic.
During the meeting, the initial positive assessments of the elections by the observer missions and the international community were highlighted. The President stressed that pressure, threats, and insults on one of the main impartial institutions, the cornerstone of the electoral process – the election administration and its female chairperson is unacceptable for a democratic country, " – the presidential administration notes in its statement.