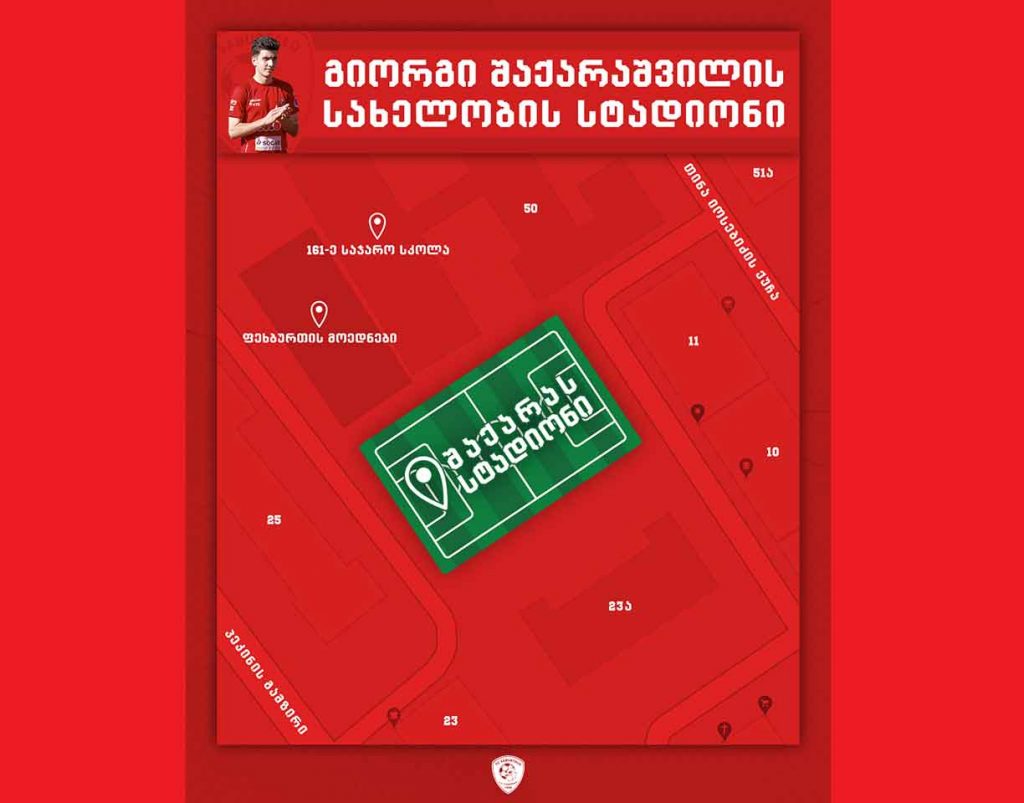 "Saburtalo" FC will name one of the stadiums after Giorgi Shakarashvili
Football Club "Saburtalo" on August 3 will name a stadium at Iosebidze Street after Giorgi Shakarashvili, a 19-year-old deceased football player.
According to the statement released by the FC, Shakarashvili was a player of "Saburtalo" FC in the reserve, and the team management and training headquarters had great expectations about his future.
Shakarashvili went missing while at a friend's birthday party in Mtskheta, a town outside of Tbilisi, early on June 19.  His dead body was found in the river Aragvi after a four-day search, on June 22.
Georgian General Prosecutor's Office on July 18 published the conclusion of expertise conducted on corpse of Giorgi Shakarashvili, 19-year-old football player, based on which asphyxia by drowning in water caused Shakarashvili's death.
The expertise also concluded that the dead body had been inflicted multiple injuries before death by a flat object. The 17 persons are charged into Shakarashvili's death case.