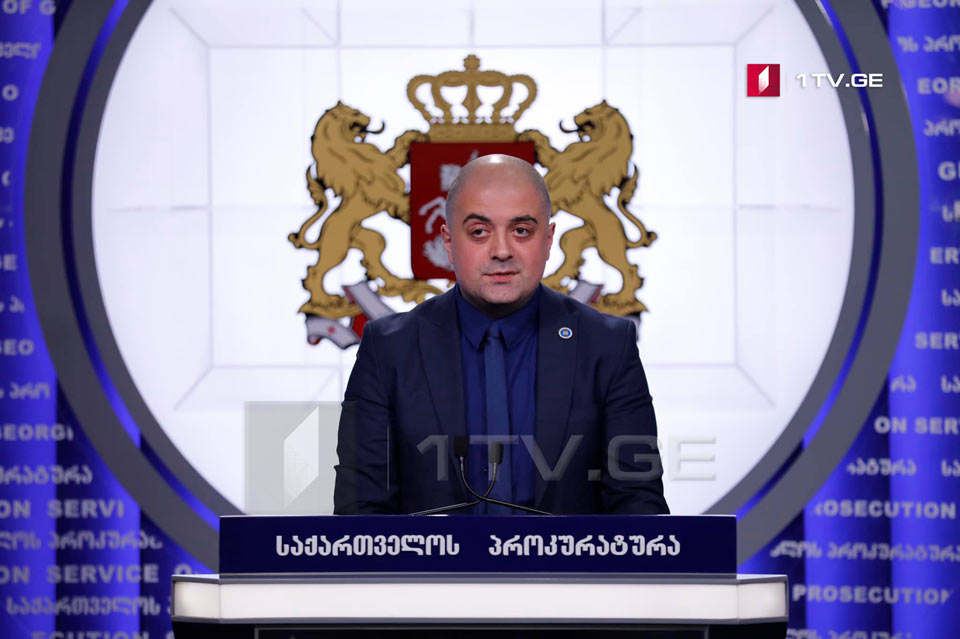 General Prosecutor's Office launched criminal proceedings against 5 persons into Giorgi Shakarashvili's death case
The General Prosecutor's Office of Georgia has launched criminal proceedings against five people on charges of premeditated murder under aggravating circumstances of Giorgi Shakarashvili, a 19-year-old football player. The charged persons face from 13 to 17 years imprisonment.
It became known at the briefing held at the Prosecutor's Office. Reportedly, Shakarashvili was chased by 5 people, severely beaten and thrown into the Aragvi River. Twelve other persons are put criminally responsible into the same case on charge of organization of violence in group that envisages prison term from 4 to 10 years.
Giorgi Shakarashvili was killed following a conflict that began at a birthday party in Mtskheta town on June 18. Shakarashvili went missing while at a friend's birthday party in Mtskheta, a town outside of Tbilisi, early on June 19.  His dead body was found in the river Aragvi after a four-day search, on June 22.
Georgian General Prosecutor's Office on July 18 published the conclusion of expertise conducted on corpse of Giorgi Shakarashvili, 19-year-old football player, based on which asphyxia by drowning in water caused Shakarashvili's death.
The expertise also concluded that the dead body had been inflicted multiple injuries before death by a flat object.