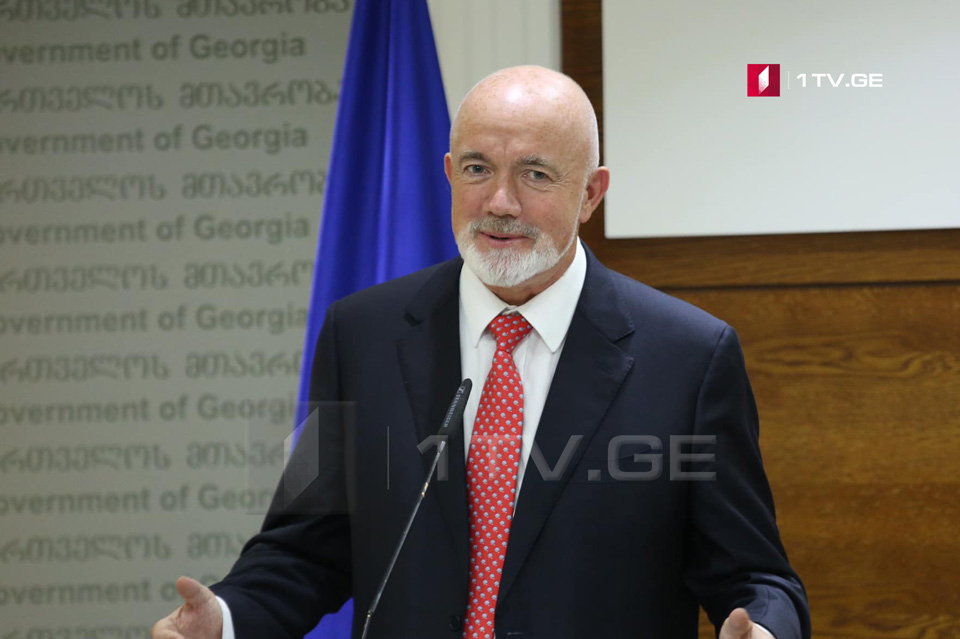 Ryanair to carry out flights in direction of Köln starting next year
Ryanair will be carrying out flights from Georgia in direction of Köln, Germany, starting next year -David O'Brien, Chief Commercial Officer of Ryanair Air Company said in the Governmental Administration.
"We're pleased to announce Ryanair's low fares have arrived at Tbilisi and Kutaisi, our newest airports and 1st airports in Georgia. These four new routes that will start in November (except Cologne, starting in April next year), will further promote Georgian tourism and will deliver over 170,000 customers annually to/from two European countries to one of Europe's fastest-growing tourism destinations. We look forward to developing new Georgian traffic growth, new routes, and jobs in the coming years," David O'Brien said.
Ryanair Air Company will be carrying out flights from Tbilisi and Kutaisi airports in direction of Italian and French cities starting November.
The flight Tbilisi-Milan will land at Bergamo Airport and will be carried out 4 times a week. The price for air tickets begins from 19.99 Euro. The flights from Kutaisi airport will be carried out in direction of Bologne, Italy, and Marseille, France.
An agreement of cooperation was signed today between the Georgian Airports Union and Ryanair DAC, an Irish low-cost airline founded in 1984. The document was inked at the Governmental Administration by Giorgi Chogovadze, Director of Georgian Airports Union and   David O'Brien, Chief Commercial Officer of Ryanair.