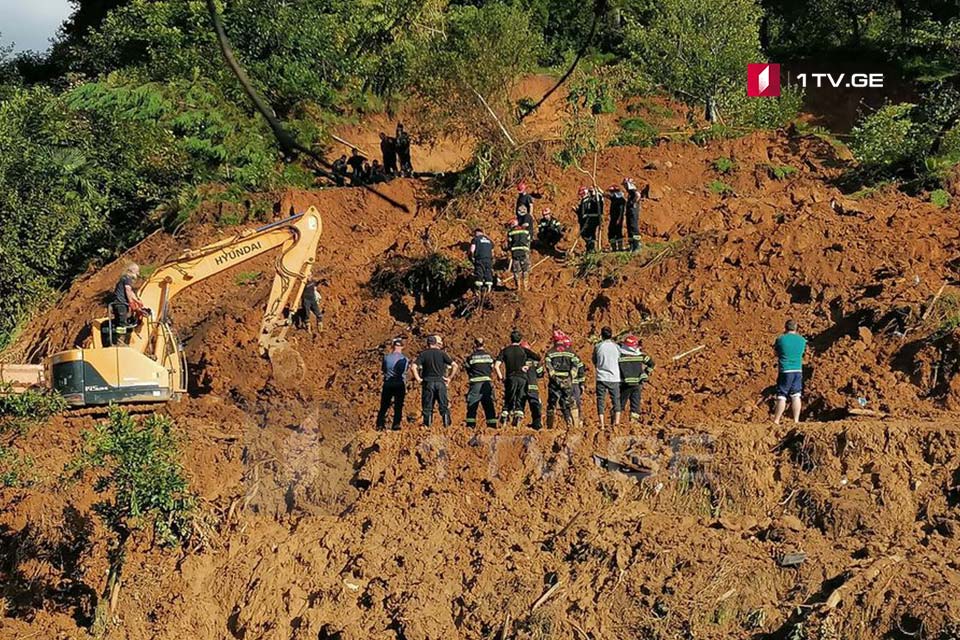 Rescuers found corpse of unerage body trapped by landslide in Khelvachauri
Rescuers found the corpse of an unerage body trapped by the landslide that hit Jocho village, Khelvachauri region.
The dead body was discovered in proximity to the territory where the landslide swept away the house.
The search works were ongoing during 2 days. Rescuers found corpses of the underage boy's parents in the debris on October 2.