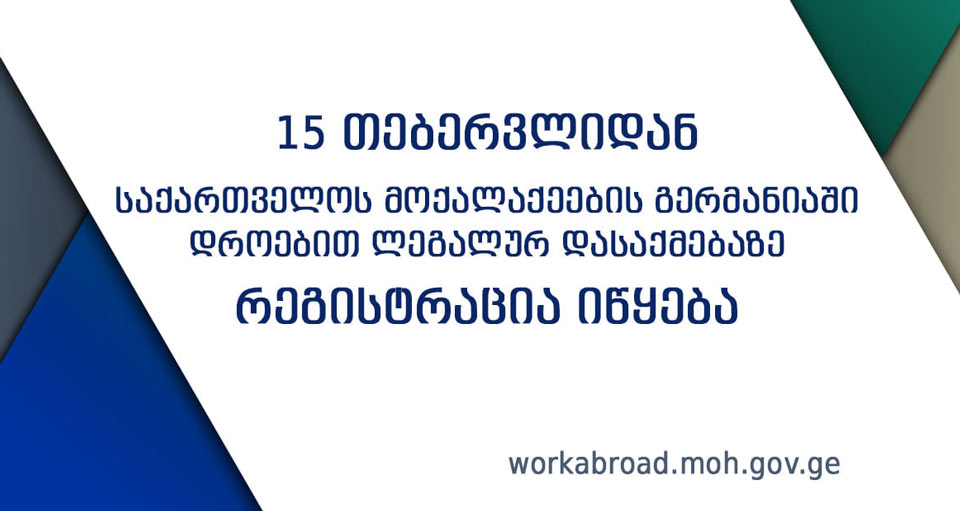 Registration for legal work in Germany to kick off on February 15
Registration of Georgian citizens for temporary legal work in Germany will kick off on February 15.
Germany offered Georgian citizens temporary 3-month jobs in agriculture sector, namely in collecting seasonal crops. The seasonal works will begin from April 1.
Interested persons should apply at the official facebook page of the State Employment Agency or call at 1505.