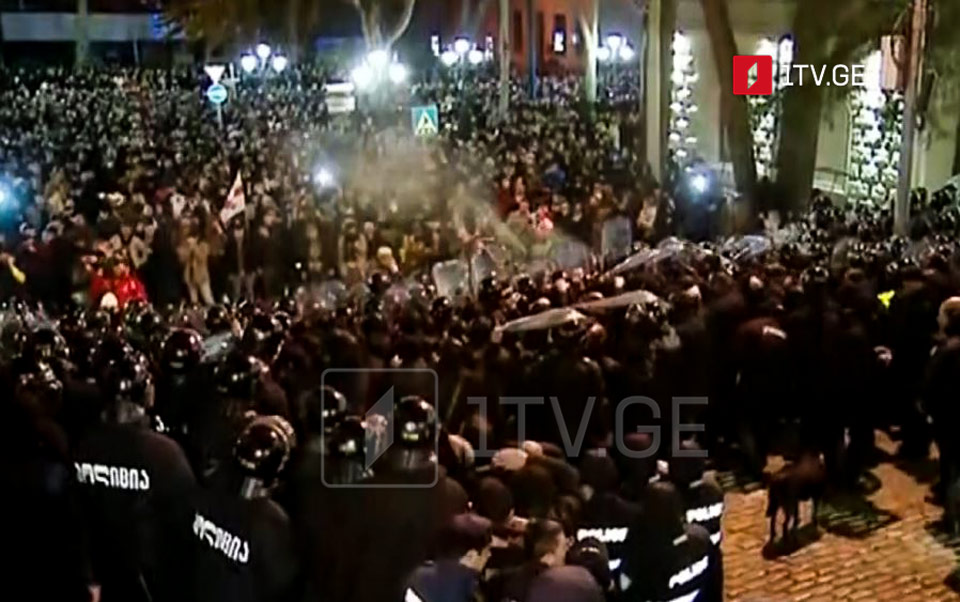 Public Defender issues statement on developments near Parliament
The Georgian Public Defender released a statement addressing the events unfolding in front of the Georgian Parliament building.
According to the Public Defender, the freedom to assemble and demonstrate is a fundamental human right guaranteed by the Constitution and one of the pillars of a free and democratic society.
"Only if the protest turns violent and/or illegal, the authorities may employ dispersal as a last option. Any use of force must meet the stringent criteria of need and proportionality. Within the limits of necessity, the police may use proportionate coercive measures, including special means (tear gas, acoustic means, rubber bullets, water cannons, etc.) to achieve a legal goal within the scope of the necessity," the statement by Public Defender reads.
The Public Defender urges Georgia's Ministry of Internal Affairs not to use unreasonable measures against peaceful rally participants and asks protesters not to go beyond the legal framework.
The police used water cannons and teargas in a crackdown on a protest against the so-called Foreign Agents bills at the Georgian Parliament building. Participants in the rally are protesting the People's Power-tabled so-called Foreign Agents bills. The Parliament approved the proposed legislation On the Transparency of Foreign Influence in its first reading earlier today.