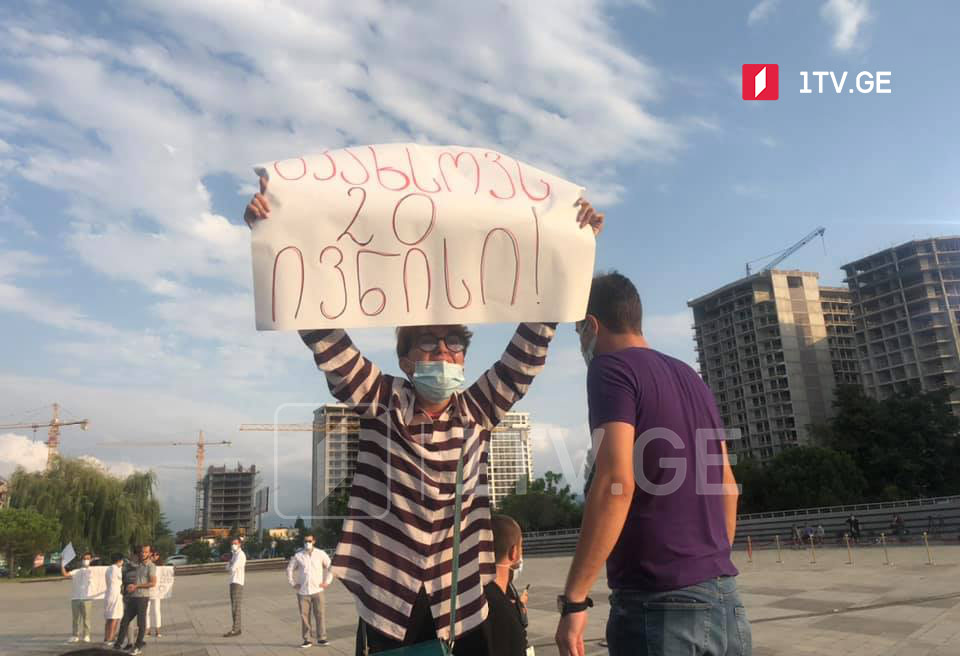 Political activists rally against For Georgia leader in Batumi
Skirmishes co-occurred the opposition For Georgia party's presentation of its mayoral and single-mandate candidates in the Adjara region of western Georgia.
Political movement Droa and movement Shame members rallied against former Prime Minister and now party leader Giorgi Gakharia, saying he has no right to continue the political activity.
"Gakharia should take responsibility for the June 20-21 events as well as the high-profile cases," activists said.
Gakharia responded to them, pledging readiness to answer their questions "in a normal format."
"Their accusations are very unfair and false. I say again, I am responsible for all cases in any format," Gakharia added.