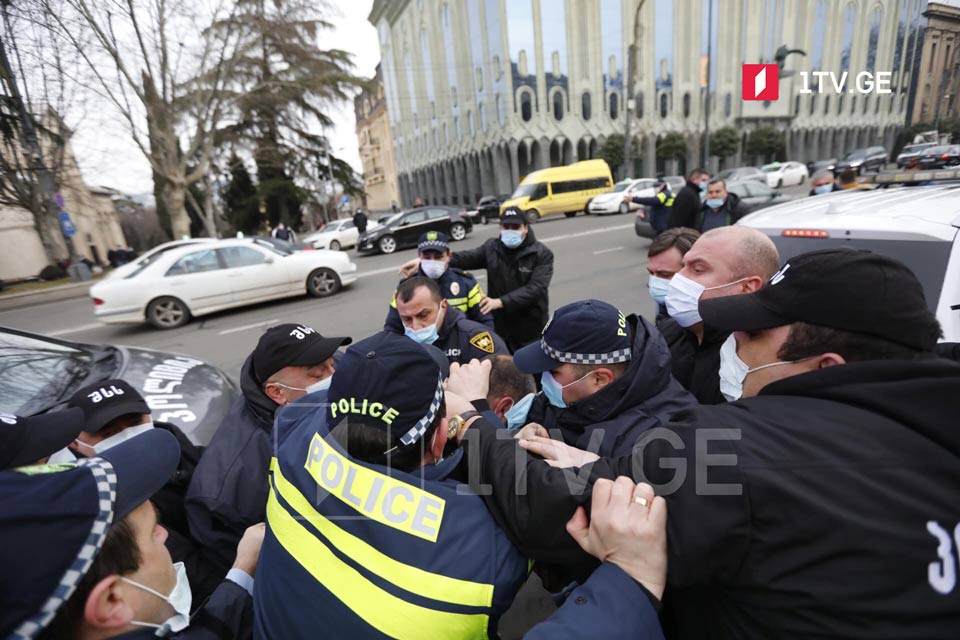 Police detain twenty people for disobedience at parliament
Following a clash between the police and opposition supporters in front of the parliament building, the Ministry of Internal Affairs (MIA) said it detained twenty people for disobedience.
Tensions went high after opposition supporters, protesting in tents for the early elections at the parliament's back entrance for several months, tried to relocate the tents in front of the building.
Representatives of NGOs and a member of the opposition United National Movement party Levan Khabeishvili arrived at the scene.
Levan Khabeishvili accused law enforcers of looting the tents and called them "criminals".