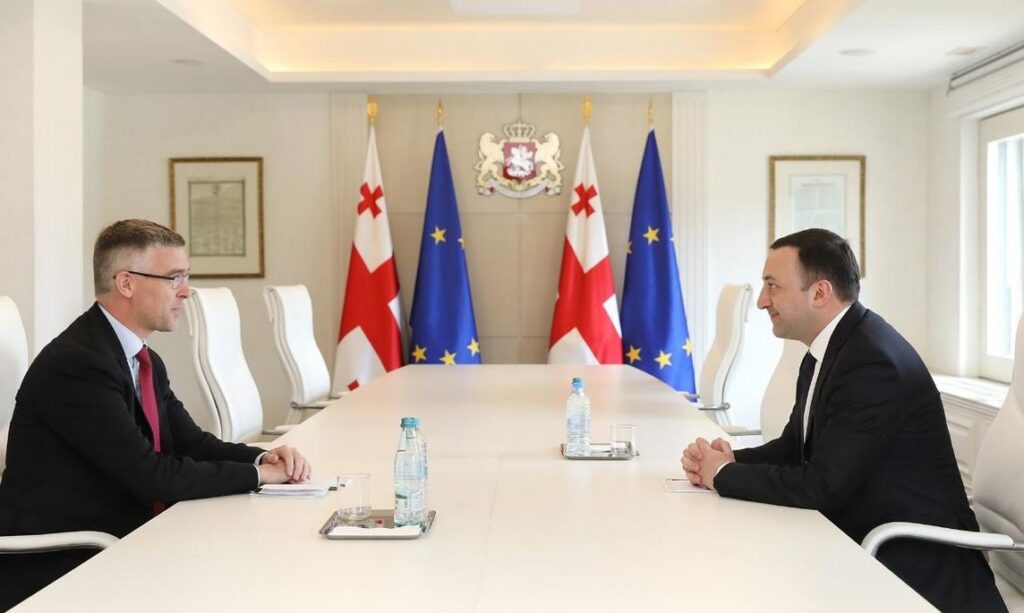 PM meets Ambassador of Sweden
Georgia's official application for EU membership and the relations between Georgia and Sweden were the main topics of discussion between the Prime Minister Irakli Gharibashvili and the Ambassador Extraordinary and Plenipotentiary of the Kingdom of Sweden to Georgia Ulrik Tidestrom.
The PM noted that the first part of the completed questionnaire of the European Commission has already been handed over to the Head of the EU Delegation, while the second part will be handed over to the EU in the near future.
According to the Prime Minister, the handover of the questionnaire to Georgia by the European Commission is a new stage in relations with the EU, which gives the country a great responsibility to intensify its efforts to join the EU, and in this process hopes for strong support from Georgia's international partners.
The sides discussed the prospects for further development of successful cooperation between Georgia and Sweden. Irakli Gharibashvili thanked the Swedish Ambassador for supporting Georgia's sovereignty, territorial integrity, as well as the EU integration process and its European reform agenda, noting that Sweden is one of Georgia's largest international donors and has made a significant contribution to the country's democratic, social and economic development.
The conversation focused on the political relations between Georgia and Sweden. It was noted that the relations between the countries in the political direction are developing dynamically, which is evidenced by the frequency of high-level visits and meetings.
The sides also discussed the ongoing hostilities in Ukraine. Irakli Gharibashvili reaffirmed Georgia's political support and solidarity with Ukraine, especially the humanitarian aid provided by the Georgian side to the Ukrainian people.