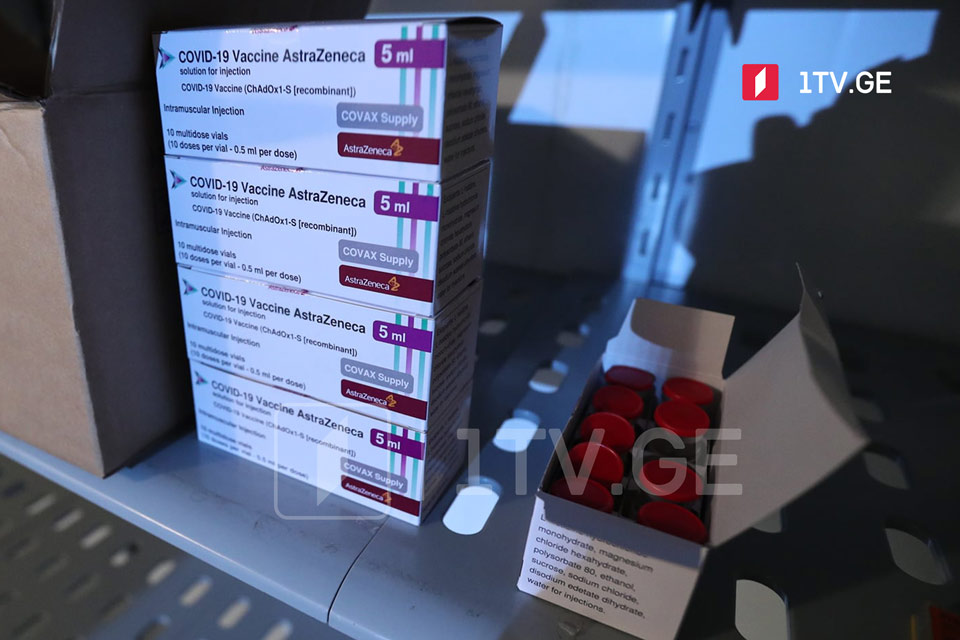 People aged above 45 to be admitted to AstraZeneca jabs
People aged above 45 will be admitted to the Covid-19 AstraZeneca jabs, Deputy Health Minister Tamar Gabunia said after the Immunization Council meeting.
Gabunia reported that Germany decided to lower the age for the AstraZeneca vaccine following the assessment of risks and benefits through additional consultations.
The rollout for AZ jabs will open from 8 pm on May 12. The Deputy Health Minister said the demand for the AZ vaccine was high among the medical personnel.
"We will continue to inform the population about all possible complications and risks. I would emphasize that the alleged AZ complications followed by age restrictions in different countries are very rare, especially among the older population," Gabunia claimed.
Previously, the use of the AZ vaccine was allowed for people aged 55 and above.