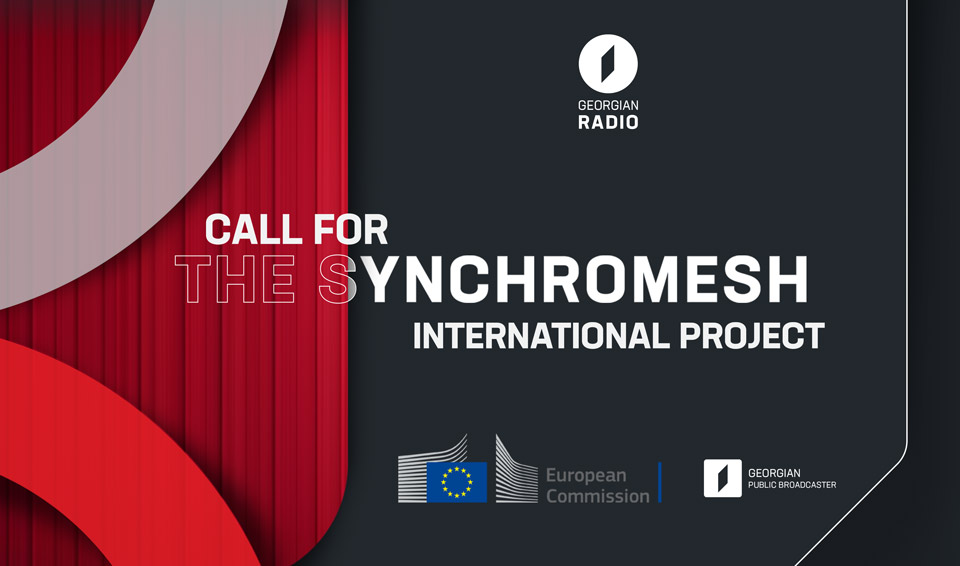 Int'l project The Synchromesh participants revealed
The participants for the international project The Synchromesh have been revealed. The Georgian Public Broadcaster (GPB) implements the Synchromesh project in collaboration with the European Commission, aiming to popularize radio theatre.
A proficient jury, comprised of professionals from relevant fields, with the involvement of the organization International Arts, selected the project participants.
Director/Producer: Tamar Chincharauli
Scriptwriter: Gvantsa Fifia
Musician: Vakhtang Kantaria
Actress: Mariam Mghebrishvili
Sound engineers: Sandro Tughushi and Tamaz Kandelaki
The Synchromesh project encompasses educational activities, workshops, and a summer school. The project's ultimate goal is to attract, train, and eventually create a radio show.
The initial phase involves a two-week summer tour in Romania, where youngsters from all participating countries will engage. Participants will also attend a series of masterclasses conducted in their home countries and be connected with a professional mentor locally.
As a transnational project, The Synchromesh aims to develop relevant skills for young individuals interested in radio audio drama. The Synchromesh promotes and fosters one of radio's oldest genres, radio theatre. The European Commission-funded project involves seven countries: Georgia, Ireland, Albania, Hungary, Italy, Ukraine, and Romania.
Following the summer school, participants will form small groups of 4-5 members to create a full-length professional audio drama lasting one hour.
Participants will have 18 months to implement the project, which will be presented and promoted afterwards.
Radio theatre has a rich tradition in Georgia. The first preserved radio production in the Public Broadcasting Radio Foundation dates back to 1953. This year marks the radio theatre's 70th anniversary. Previously, radio performances were broadcast live in the 1930s.