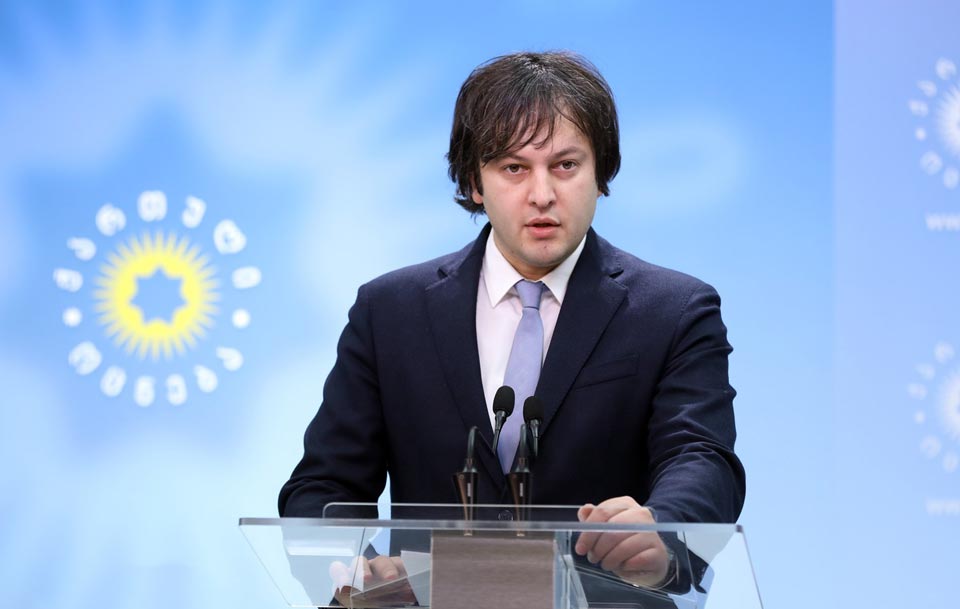 Parliamentary Majority: Opposition retreats, realizes complexity of situation
The talks with the opposition never addressed this initiative. We have made it very clear regarding snap elections that theoretical discussion of holding early elections is possible if the fraud during elections is proved, the leader of the parliamentary majority Irakli Kobakhidze said. The question was whether snap elections could be called if the Georgian Dream does not get 48-50% in the local self-government polls.
Kobakhidze believes the opposition is trying to find a way out of the crisis they faced.
"We offered a verification to the opposition, but they reject all the proposals because they know that the elections are not a fraud. They refused to recount votes during the second round, examine security cameras, debates. Now they decline to set up a commission of inquiry. We offered them setting up a commission, check everything, and call early elections if a minimum deviation is observed. Their response is negative because they know very well that neither 1% nor 0.1% deviation would be found, as there was no fraud.
They had this 90s practice before 2012. This practice was suppressed in Georgia from 2012. Overall, the opposition is retreating. They realize that they are in a difficult situation. There is a simple reason for this. We have many moves and a lot of maneuvers, they have zero. Therefore, they find themselves in a complicated situation. They have two choices between the bad and the worse. It is bad to enter and worse not to enter the parliament. They are trying to gradually step back and find a way out of the trap and the crisis they faced," Irakli Kobakhidze said.