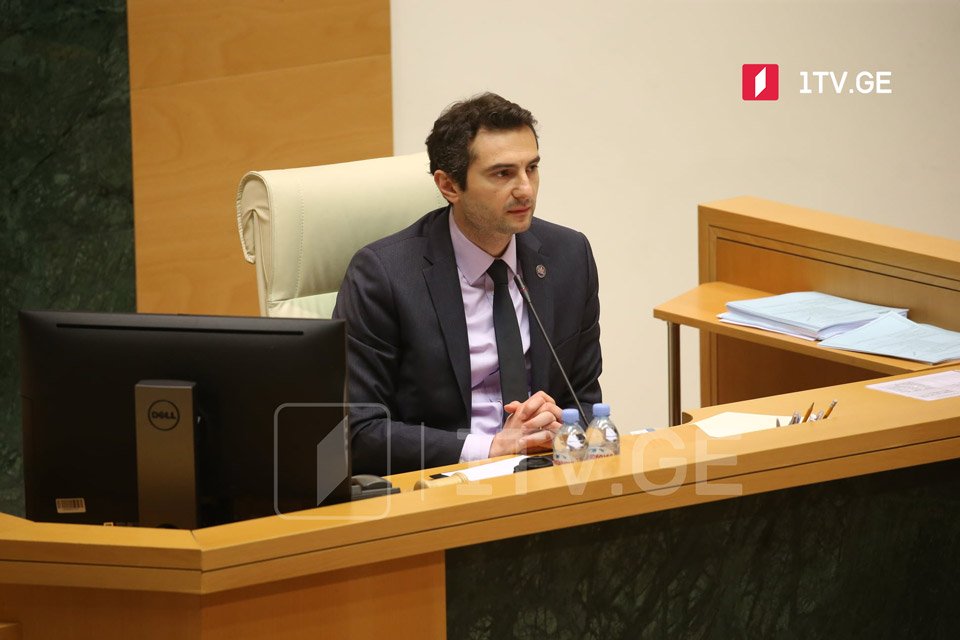 Parliament Speaker urges Droa leader to call off hunger strike
Georgian Parliament Speaker Kakha Kuchava called on the Droa party leader Elene Khoshtaria to call off her hunger strike.
"Today is the birthday of MP Elene Khoshtaria. We want to congratulate her and once again urge her to call off the hunger strike. Of course, I want to wish her health," Kuchava said before the opening of a plenary sitting.
Droa leader Elene Khoshtaria has been on a hunger strike in the parliament building since November 3 in solidarity with jailed ex-president Mikheil Saakashvili.
Following the meeting with majority members Irakli Kobakhidze, Mamuka Mdinaradze and Shalva Papuashvili on November 17, the Droa party leader Elene Khoshtaria said she was ready for any kind of result-oriented communication to "find the way out from the current deadlock."