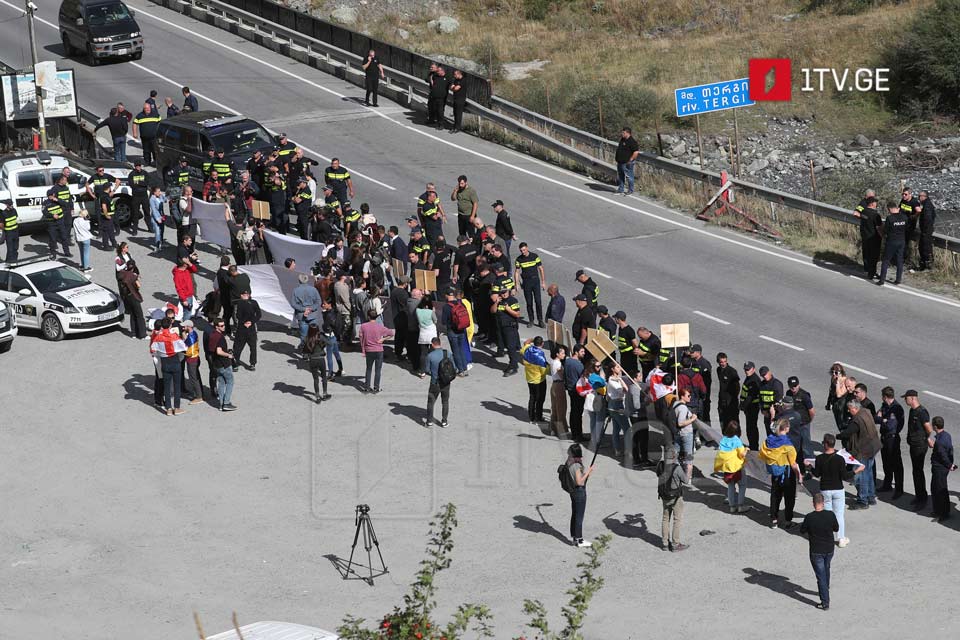 Droa rallies at Larsi border checkpoint
The Droa opposition party activists are rallying against the Russians entry via the Russo-Georgian Larsi border checkpoint.
By rallying there, the protesters explain that they intend to show Russians that they "are not welcomed here."
A verbal dispute broke out between the activists and the police after the latter urged them to move to the sidewalk to avoid blocking the road.
The Droa leader Elene Khoshtaria is not present at the rally.