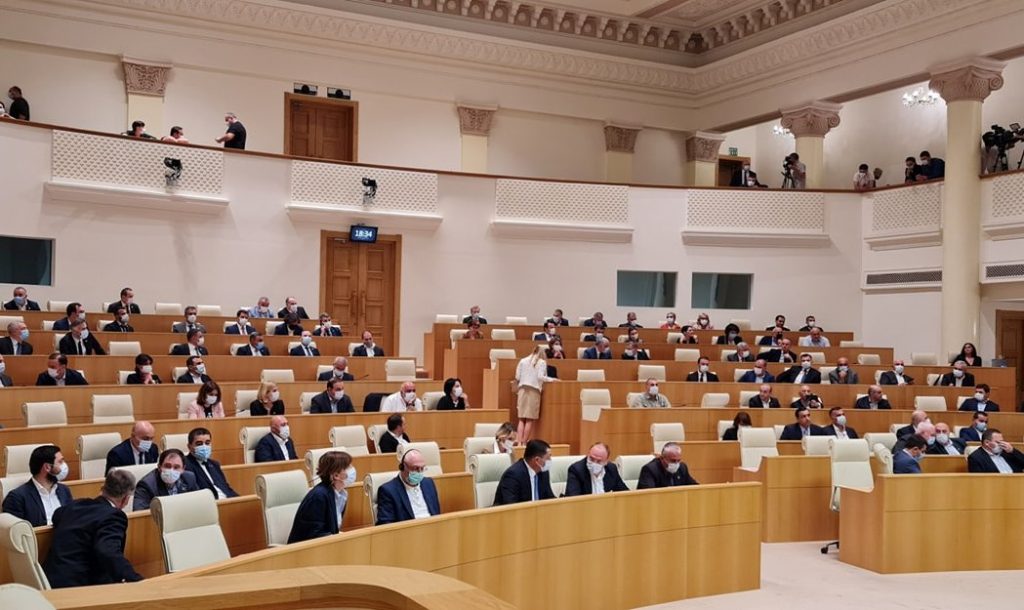 Parliament approves six Supreme Court judges
Georgian Parliament has approved six of nine Supreme Court judges during an extraordinary session, delayed due to the uproar in the session hall.
Opposition MPs walked out of the session in protest. The decision came after "the government allowed hate groups to lashed at the journalists."
Favoured new judges Gocha Abuseridze, Giorgi Gogiashvili, Levan Tevzadze, Revaz Nadaraia, Bidzina Sturua and Lasha Kochiashvili secured at least seventy-three votes needed for approval.
The remaining three candidates, Ketevan Meskhishvili, Giorgi Shavliashvili and Eka Zarnadze failed to get enough votes.
Georgia's Supreme Court nominations triggered backlashes from the international community, "as it took place in an environment where there is a lack of public trust in the independence of the judiciary," OSCE's recent report reads.