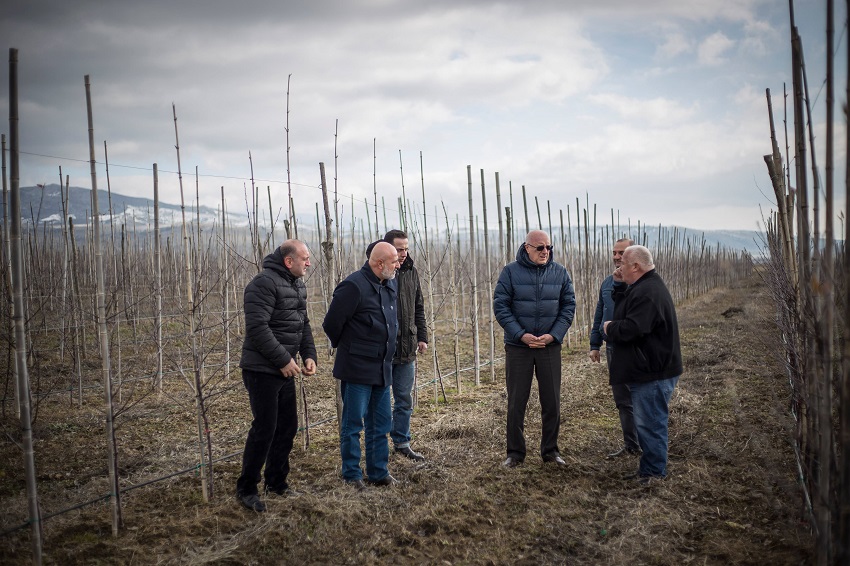 Orchard arranged at occupational line within United Agriculture Project
An orchard was arranged by beneficiary Armiran Khodeli across 12 hectares of territory in Bershueti village at occupational line within the framework of United Agriculture Project.
Revaz Asatiani, Director of Projects Management Agency of Ministry of Agriculture, Kakhaber Samkharadze, Shida Kartli regional governor and representatives of local authorities visited the orchard.
Khodeli joined the project in 2016 and received financial aid from the government in the amount of 94 650 GEL for arrangement of the orchard and irrigation system.