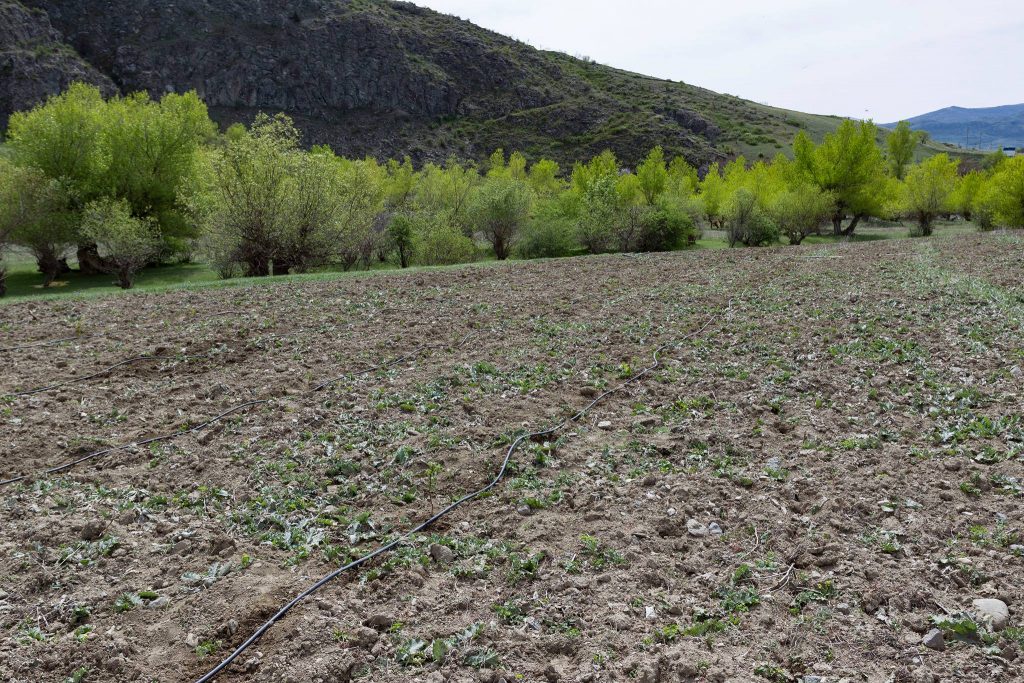 Raspberry Garden arranged in Samtskhe-Javakheti region
Raspberry Garden has been arranged in Samtskhe-Javakheti region within the framework of United Agriculture Project.
The garden arranged across 1 hectares of land by one of the beneficiaries of "Introduce Future" Project, is located in Khizabavra village of Aspindza district.
Samtskhe-Javakheti Governor Kakha Samkharadze and representatives of local authorities visited the garden as reported by Ministry of Environment Protection and Agriculture. The beneficiary became involved in the project in 2017.