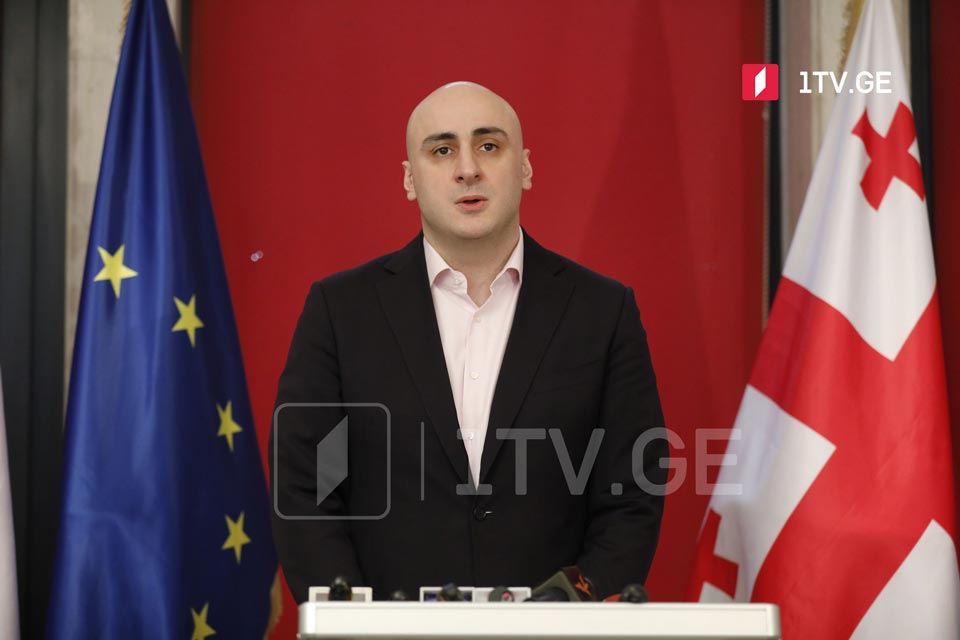 No rallies at vicinity of any hospital Saakashvili is transferred to, UNM pledges
The United National Movement (UNM) party has released a statement on ex-president Mikheil Saakashvili's transfer to a multi-profile hospital. UNM pledged the party and its leadership "assume full responsibility that no protest rallies were held outside or in the vicinity of any hospital that President Saakashvili is transferred to."
"Although peaceful protest rallies will take place in other locations, throughout the stay of the third President at any alternative medical facility, no protest rally will be held on-site or in proximity to preclude any possible provocations. It is our utmost objective to save President Saakashvili's life and protect his human dignity, which is in imminent danger under current circumstances," the statement read.
UNM claims the hunger-striking ex-president's health has been "deteriorating dramatically" since his detention on October 1," particularly since his forcible transfer from the Rustavi prison to the Gldani Penitentiary Hospital on November 8, 2021."
The party said, "the transfer was made against repeated calls from the Public Defender, human rights NGOs and doctors, including of the government-appointed special medical council to the ex-President, on the urgent need to transfer him to a multi-profile hospital, where he could receive adequate healthcare and where his physical safety could be ensured."
"The former President states that he was assaulted physically during the transfer to Gldani, which took place against his will. The Public Defender of Georgia confirms that no consent form exists in prison regarding the transfer. Moreover, the continued "noise riots" by Gldani prison inmates shouting insults at Saakashvili and his visitors are aimed at exerting additional psychological pressure on him. The Public Defender in this regard notes that "the environment in which Mikheil Saakashvili has been transferred to blatantly violates his right to dignity".

Given the violation of his dignity and mistrust towards the Gldani Prison administration, as well as the hospital medical staff, ex-president Saakashvili has refused all medical treatment at that facility. His doctor, Nikoloz Kipshidze states that without immediate medical care, his life will be in danger. The Public Defender has also stated that adequate medical care cannot be ensured at the Gldani Prison Hospital and has called for an "immediate transfer to an alternative medical facility". Reputable NGOs have also urged for an "immediate transfer to an alternative institution where his dignity, life, health and safety could be ensured adequately," the UNM stated.
UNM leader Nika Melia echoed today's trial over the November 7 case, saying "probably it is the first precedent when a president is tried in court without his attendance. Saakashvili will be released shortly."
He announced a protest tomorrow at Vazha Pshavela metro station at 2 pm, urging those "who strongly believe the government is emulating Russia and Belarus."
Earlier today, Georgian police detained forty-six protesters at UNM-organized rallies in Tbilisi. MIA said detained protesters "overstepped the lines of the freedom of assembly and freedom of expression."