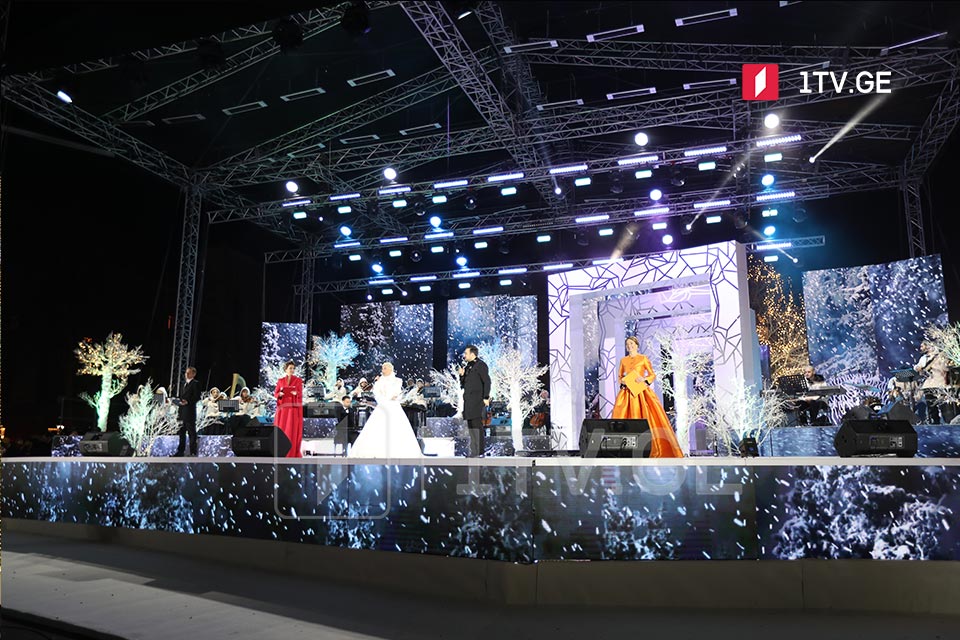 New Year Gala Concert in Tbilisi (Photo)
The New Year gala concert "Let's Love Each Other" was held at the First Republican Square in Tbilisi.
Tbilisi Mayor Kakha Kaladze addressed the population and congratulated them on New Year.
"My friends, happy New Year 2022! The year 2021 was difficult. We need to leave all the bad in the past and meet 2022 with new hopes, new energy, new enthusiasm. I wish you success, victories, joy, progress, happiness and, most importantly, peace to our motherland. Spiritual peace to every citizen of our country," Kaladze said.
The musical program was based on old, well-known tunes and involved over 300 participants of different generations, including presenters, musicians, singers, bands, ensembles, choirs, designers, decorators and others.
The project head was Nino Nodia, director and concept author – Bakur Bakuradze, music director – Keti Gabisiani.