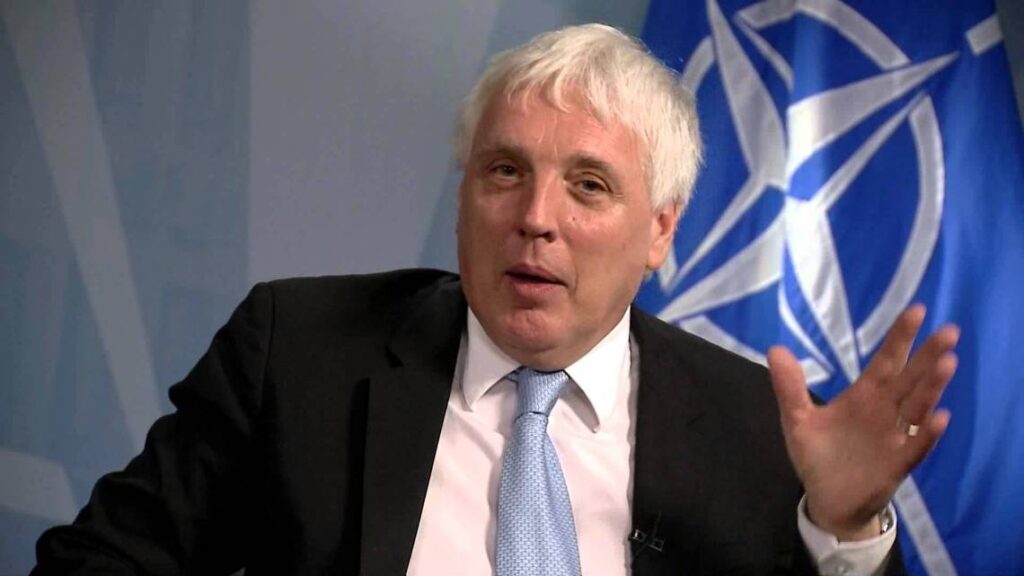 NATO's Shea hopes EU to extend candidacy option for Ukraine, Georgia
Jamie Shea, Former NATO Deputy Assistant Secretary General for Emerging Security Challenges, thinks "if Ukraine disappears as an independent state, imperialistic, aggressive Russia comes to us, on our borders, in Belarus, in Moldova potentially, on the borders of Poland and the Baltic states."
In an interview with GPB First Channel, Jamie Shea said: "It is in the interest of the European Union (EU) to incorporate into the EU the countries which are European and act European and really share those values as Ukraine has demonstrated."
"Ukraine has now submitted the application [for EU membership], and I hope the EU will give a positive response because, of course, in the past, we had the strange situation which is the countries in the Balkans after Thessaloniki 2002 [EU-Western Balkans Summit] had the EU perspective, Bosnia, Albania, Montenegro, North Macedonia, Serbia, etc; but not the democratic countries like Georgia or Ukraine," Jamie Shea asserted.
Former NATO official says that "if Ukraine decides freely not to pursue NATO membership as the possible bases of a peace agreement with Russia, it must as alternative, have the option of the integration into the European family by EU membership."
As to Georgia, Jamie Shea claims Georgia is not in the same position as its NATO perspective "is still there."
"And unlike [Ukraine] President Zelenskyy, the Georgian government has not yet made a statement saying it wishes to give up NATO membership option. I would hope, however, that in giving an option for the EU to Ukraine, the EU will extend that option to Georgia, as well," he underscored.