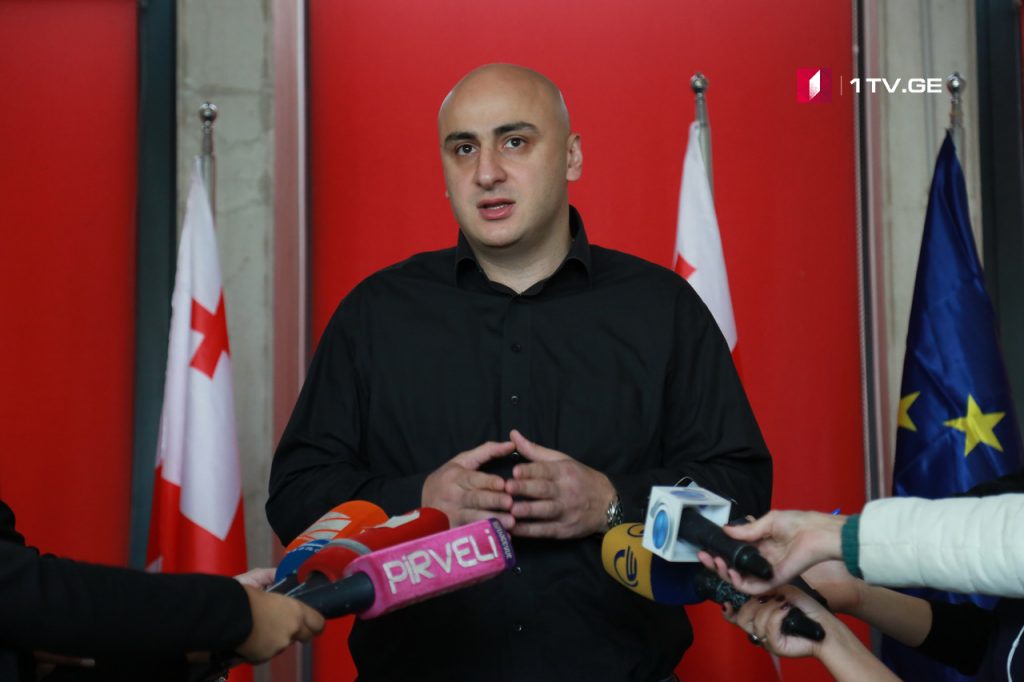 National Movement to hold protest rally on December 6
The United National Movement Party moves to an emergency regime and plans to hold a protest rally in front of Rustaveli Subway Station tomorrow, – Nika Melia, one of the leaders of National Movement, said when commenting on the developments around Georgia's former president Mikheil Saakashvili.
"A few hours ago Poroshenko's oligarchic regime and his special forces detained the president of Georgia and leader of the United National Movement, Mikheil Saakashvili. The arrest of Mikheil Saakashvili is an agreed revenge of the oligarchic regimes of Ivanishvili and Poroshenko against the Georgian and Ukrainian people fighting for freedom. Moreover, Mikheil Saakashvili is arrested on the basis of a request of the Russian Federation.
That's why the National Movement is moving to an emergency regime, declares a decisive struggle for Georgia and calls on all patriots of Georgia, all citizens of Georgia, to gather in front of the Rustaveli Metro at 14:00 tomorrow and participate in the manifestation of dignity," Melia said.
Former president of Georgia Mikheil Saakashvili was detained in Kiev today.