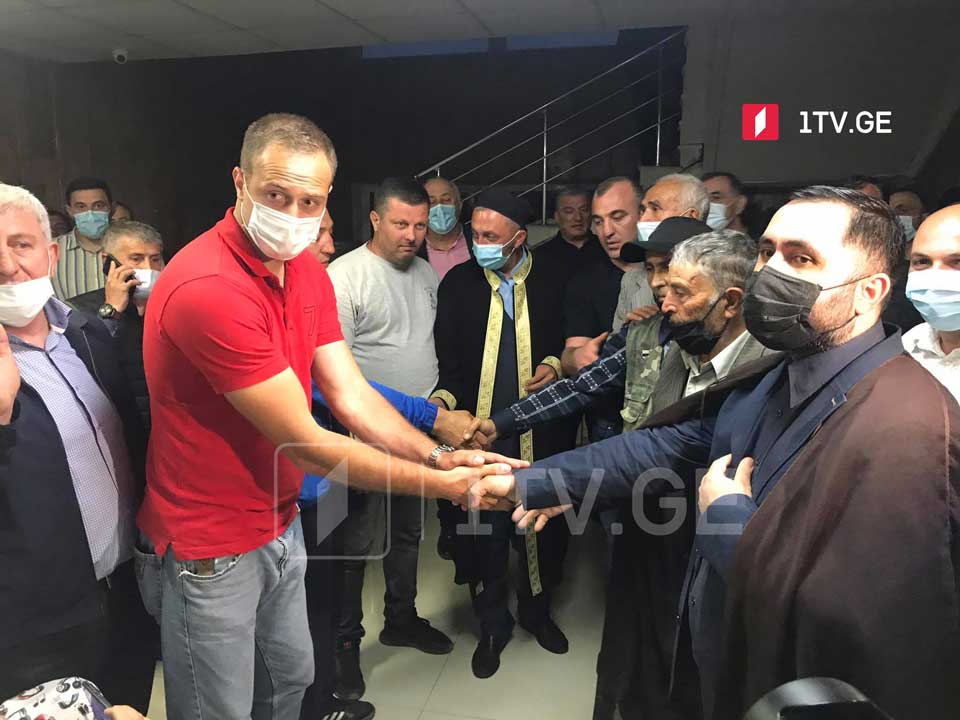 Mufti of Eastern Georgia says conflict sides reconciled in Dmanisi
The conflict sides have reconciled, Mufti of Eastern Georgia Etibar Eminov announced following the meeting in Dmanisi on Monday.
Mufti of Eastern Georgia believes all ethnic minorities living in Georgia have one goal to take care of each other.
"I am convinced that our people will not allow the conflict to escalate, they always back reconciliation and peaceful coexistence," Mufty underscored.
MP Sozar Subari, the Prime Minister's Special Representative for Relations with the Regions, as well as Dmanisi Majoritarian MP Gogi Meshveliani and Kvemo Kartli Governor Shota Rekhviashvili attended the meeting with the representatives of the opposing parties.
The situation became tense between ethnic Azerbaijani and the local population in the town of Dmanisi, in the Kvemo Kartli region of Georgia on Sunday. Reportedly, two men entered the shop and asked the seller to give away alcoholic drinks on credit. The seller's refusal to do so resulted in a mass confrontation.
Georgian Interior Minister Vakhtang Gomelauri arrived in Dmanisi yesterday and vowed that all offenders would be punished to the full extent of the law. ​
The situation temporarily calmed down overnight until several participants in the conflict skirmished again earlier today. They also clashed with media representatives, including the Georgian First Channel film crew.