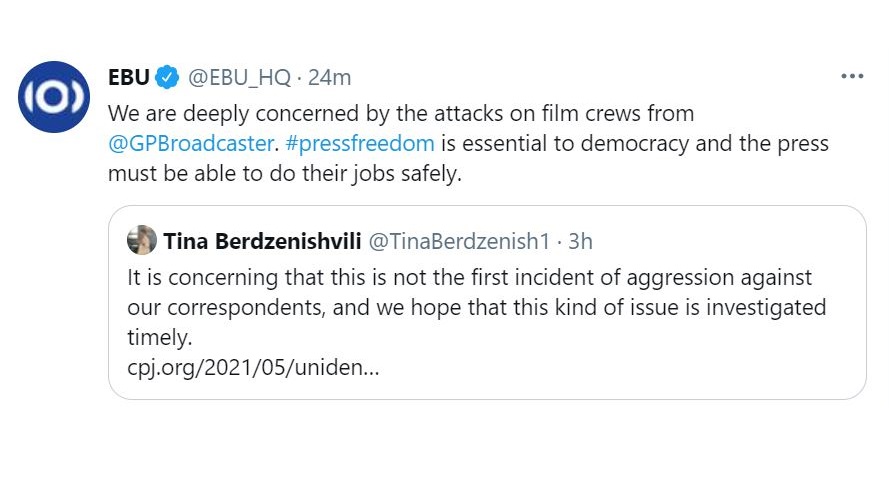 EBU concerned about attacks on GPB film crews
European Broadcasting Union (EBU) echoed the attack on the film crew of the Georgian Public Broadcaster (GPB), which took place in Dmanisi town on May 17.
"We are deeply concerned by the attacks on film crews from Georgian Public Broadcaster. The freedom of the press is essential to democracy and the press must be able to do their jobs safely", EBU wrote on Twitter in response to the post by Tinatin Berdzenishvili, the General Director of the Georgian Public Broadcaster.
"It is concerning that this is not the first incident of aggression against our correspondents, and we hope that this kind of issue is investigated timely," Tinatin Berdzenishvili tweeted.
The members of the Georgian Public Broadcaster film crew were assaulted physically during the clash in the town of Dmanisi, Kvemo Kartli region, on May 17. Public Broadcaster echoed the developments with a statement.
The Committee to Protect Journalists, an American independent non-profit and non-governmental organization, published an article about the attack on the filming crew of the GPB.