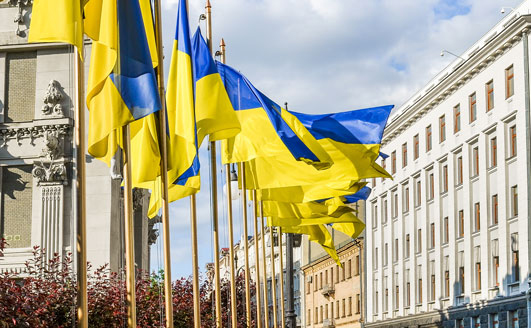 MPs of 12 countries, including Georgia, released joint statement on Ukraine's Independence Day
Members of parliaments of 12 countries, including Georgia, released a joint statement regarding Ukraine's Independence Day.
Foreign MPs call on the international community not to forget the Russian aggression against Ukraine. MP Stewart McDonald, Chairman of Group of Friends of Ukraine submitted the statement in the British Parliament.
Kakha Kuchava, Vice-Speaker of the Georgian Parliament signed the statement on behalf of Georgia.
Based on the statement, Ukraine's territorial integrity and independence remain violated by use of military force.
Also, illegal annexation brought economic hardship to the locals of autonomous republic. The war in Donbas continues for more than 6 years. It claimed lives of about 13 thousand people and internally displaced more than 1, 5 million people.
"The international community has to continue supporting Ukraine, its independence territorial integrity and the right of Ukrainian people to leave in peace," foreign lawmakers said in the joint statement.