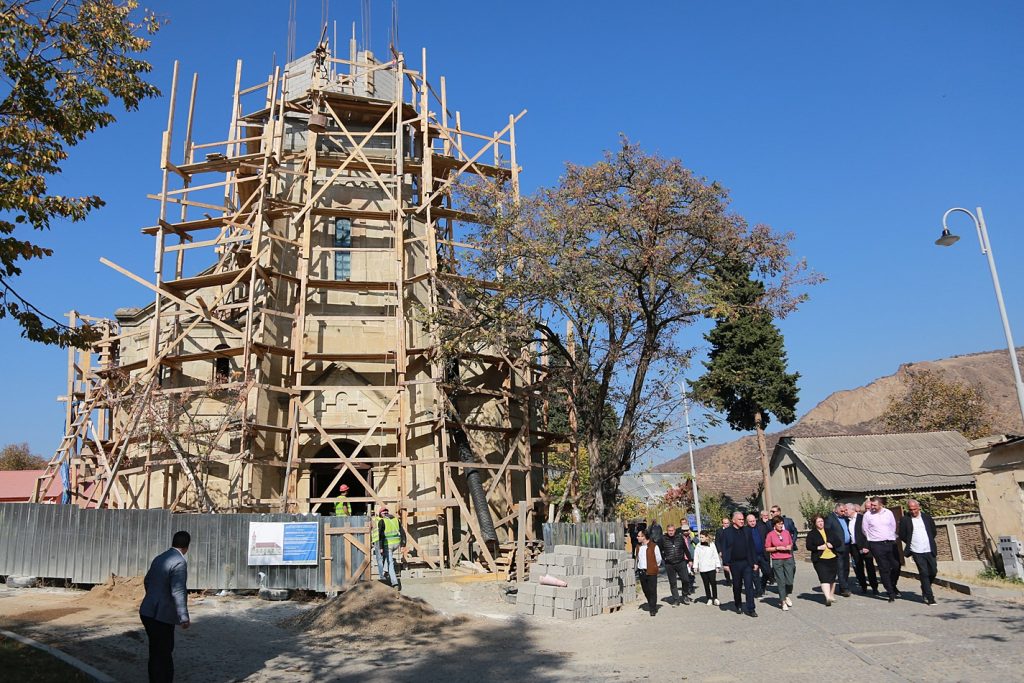 Minister of Regional Development – Rehabilitation works will return beauty to Asureti (Photo)
Maia Tskitishvili, Minister of Regional Development and Infrastructure inspected the ongoing works in Tetritskaro Municipality of Kvemo Kartli region of Georgia. The Minister arrived in Asureti village where rehabilitation works have been ongoing since 2016.
The Georgian government allocated more than 6 million GEL for the rehabilitation of Asureti village. Roads and sewage systems were reconstructed last year. Restoration of the facades of houses, a cemetery and a local church is now ongoing.
According to Tskitishvili, the settlement has already consolidated its place in tourist routes. "We hope that rehabilitation works will return not only beauty to Asureti but will create the opportunity for the village's economic development and will generate interest of the private sector as well," Tskitishvili said.