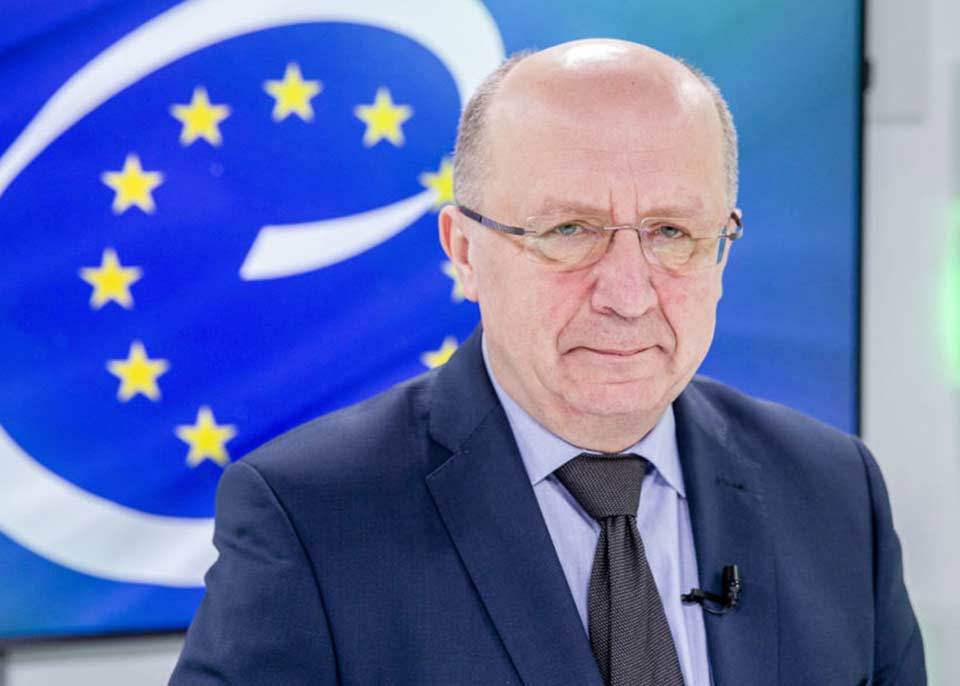 MEP Kubilius congratulates Georgia for 2024 plan over EU membership request
European Parliament member Andrius Kubilius congratulates Associated Trio ministers for visiting Brussels with "an ambitious plan." "I congratulate Georgian Foreign Minister for the 2024 plan to put a request for membership," MEP declared.
MEP Kubilius said he hopes that "the trio summit, as promised by Charles Michel, will happen sometime."
"I hope before the EaP summit, there will be a trio summit like Charles Michel promised, and that will allow me to formulate a more ambitious political agenda. The commission will perhaps come before the summit to some kind of more technical ideas on what can be done, what can be achieved. I think, from both trio, and from us, there is a need for some kind of new political agendas, especially for the trio, what we will be able to achieve during next decade," MEP Kubilius stressed.
European Parliament delegation will visit Georgia in July, MEP Marina Kaljurand announced following the Associated Trio meeting in Brussels on Thursday, adding that "it will be in the format of the Jean Monet Dialogue."
The Jean Monnet Dialogue for Peace and Democracy is an instrument developed by the European Parliament as a soft tool in the area of parliamentary mediation and dialogue, as explained by the EU.
Georgian Foreign Minister David Zalkaliani is paying a visit to Brussels on June 23-24 along with his counterparts, Ukraine's Dmytro Kuleba and Moldova's Aureliu Ciocoi.
Foreign Ministers of Georgia, Ukraine, and Moldova signed a memorandum on establishing Associated Trio in Kyiv this May 17 to enhance European integration.