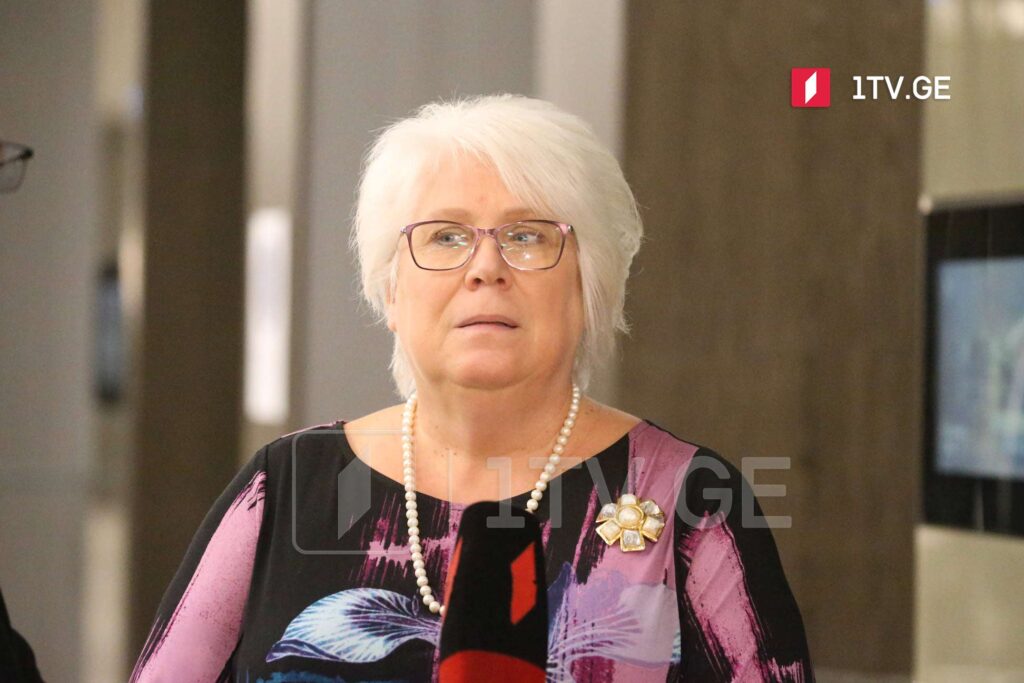 Saakashvili breached Georgian law by entering country, MEP Kaljurand says
European Parliament member Marina Kaljurand believes "when Saakashvili [ex-Georgian President] returned to Georgia, he violated Georgian laws which means that he is also accountable for illegal entry into the country."
MEP Kaljurand says "his entrance most probably has an impact on the elections."
MEP also notes that Mikheil Saakashvili "lost political power" after people did not follow his call to rally on Rustaveli Avenue.
"What I observed, Saakashvili called on the people to come to the Rustaveli Avenue, hundred thousand to come there to express their will, people did not. And for me, it was a signal that Saakashvili has lost such power and political power that he had before in the country, or at least at the moment he could not talk to the people the way he used to do and this is a very big question now to United National Movement (UNM). What is the future of the UNM? Are they with Saakashvili? Are they next to Saakashvili? Are they without Saakashvili? For me, it is also interesting to see what will happen to that?" Marina Kaljurand stated.
Law enforcers arrested Mikheil Saakashvili in the Georgian capital of Tbilisi on October 1. He is charged with several criminal offences.