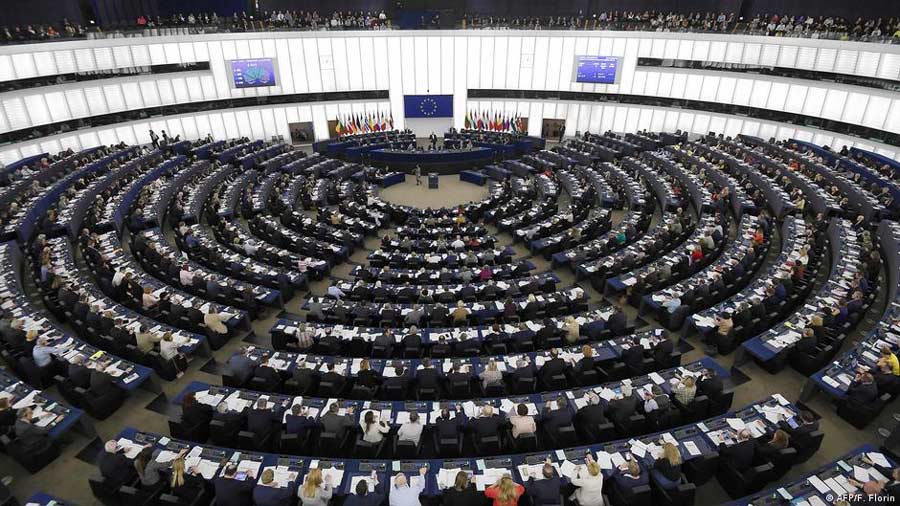 EU to support fulfilment of political, democratic, social, legal criteria of EU by Georgia
The European Parliament published a report on the direction of EU-Russia political relations tabled by MEP Andrius Kubilius. 494 MEPs voted for the document, 103 were against, while 72 abstained.
The report mentioned Georgia as "the current Russian regime is threatening peace and security in Europe by continuing with systemic human rights violations against its people and aggressive behaviour in its foreign policy, including but not limited to the violation of the territorial integrity and the destabilisation of Ukraine, Georgia and the Republic of Moldova; support for frozen conflicts and its failure to respect ceasefire agreements in Georgia and Ukraine."
"Whereas the EU's failure to respond adequately to the various Russian aggressions since the one against Georgia in 2008 prompted Russia to continue aggressive military and political campaigns, both in its neighbourhood and beyond, thus weakening and undermining the rules-based international order and stability in Europe and elsewhere," goes by the document.
According to the report, "the EU must continue to uphold the EaP countries' independence, sovereignty and territorial integrity within their internationally recognised borders and condemn Russia's direct and indirect involvement in armed conflicts and military build-ups inside the borders of or on its borders with the EaP region."
"The EU should make it clear that a return to 'business as usual' cannot be envisaged until Russia halts its aggressive policy and hybrid warfare against the EU, its Member States and the EaP countries, and the territorial integrity of Georgia, Moldova and Ukraine is restored within their internationally recognised borders; the EU should therefore ensure that sanctions remain in place until Russia fulfils the respective conditions for their lifting," the report said.
The report further said, "the EU should continue to support the fulfilment by Ukraine, Georgia, Moldova, Armenia, Azerbaijan and Belarus of the political, democratic, social and legal criteria of the EU on which the EU Treaties and the Charter of Fundamental Rights of the European Union are based."
"The EU's solidarity with the EaP countries should be aimed at strengthening trust in the EU as a reliable partner on security issues, such as by getting more involved in peaceful conflict resolution; the EU should make sure that the security dimension of the EaP countries is also properly reflected in the EU Strategic Compass and should also consider launching a series of security compacts – frameworks for increased investment and assistance in security, military, intelligence and cyber cooperation – with select countries in the EU's neighbourhood, such as Ukraine, Moldova and Georgia, in order to strengthen their resilience," the report read.