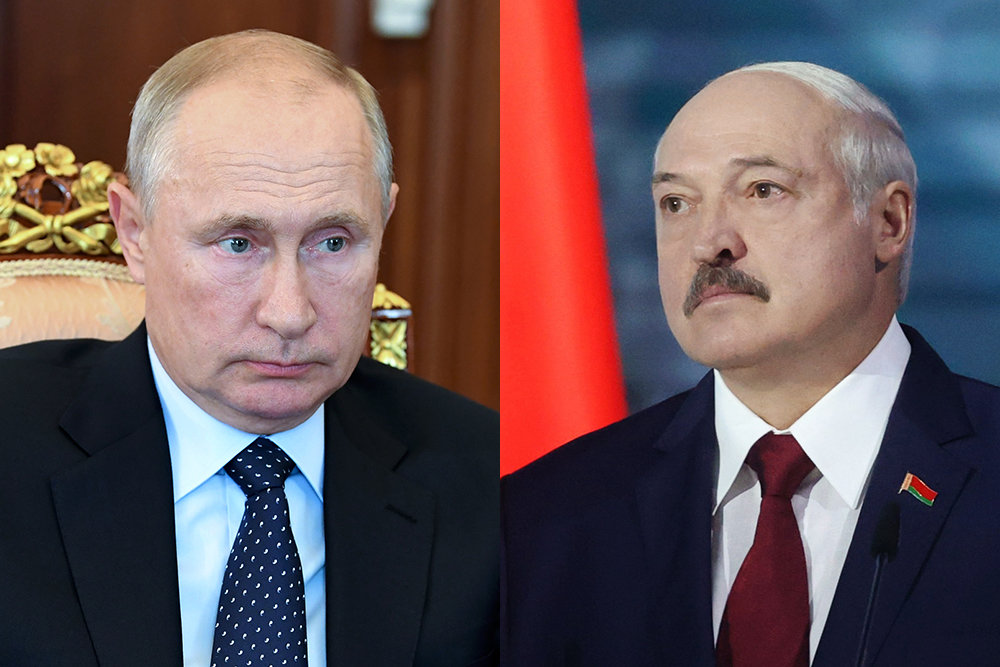 Lukashenko and Putin speak over phone about protests in Belarus
President of Belarus Aleksandr Lukashenko held a phone conversation with Russian President Vladimir Putin – Belta news outlet reported citing Lukashenko's press service.
The Kremlin later released a summary of the phone call, saying that the two leaders expressed confidence that the situation in Belarus will be resolved soon.
"Both sides are convinced that the problems that arose after the elections will be resolved soon. The main thing is not to take advantage of these problems by destructive forces that seek to damage relations that are beneficial to the two countries within the framework of state unity," the Kremlin said in a statement.
Lukashenko earlier publicly announced that he needed to hold talks with Vladimir Putin about the unrest in Belarus.
"I need to contact Putin, Russia's president, so I can talk to him because the threat now isn't to Belarus alone. […] Defending Belarus today is nothing less than defending our entire space — the Union State and its example to others. If Belarusians can't hold the line, this wave will roll there [to Russia], too," Lukashenko warned on Saturday, August 15.
The Belarusian president insists that "color revolution manuals" guide the demonstrations that have brought Belarus to a standstill, and he says there's evidence of foreign interference. "Don't bother trying to lull us to sleep with peaceful assemblies. We see what's going on, deep down," Lukashenko said.