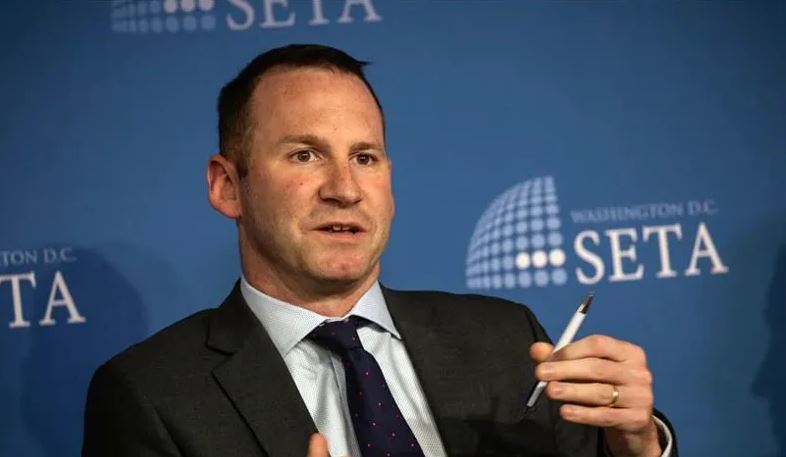 Joining 3+3 format wrong for Georgia, Heritage Foundation's Luke Coffey says
"A 3+3 format is terrible for Georgia," said Luke Coffey, Foreign Policy Center Director at The Heritage Foundation, in an interview with GPB First Channel.
"I think it is a terrible idea. I can not imagine how any grouping of the countries that include specifically Russia but also Iran can be good for a country like Georgia that sees its Euro-Atlantic aspirations as the main direction for its future," Coffey underscored.
Luke Coffey believes Georgia should maintain good relations with its neighbours, like Armenia, Azerbaijan and Turkey.
"This is fairly easy. Although, there are some complications and each of those bilateral relationships. For countries like Russia right now is probably impossible because Russia continues to occupy 20% of Georgia, and it is very difficult to have a good relationship with a country that is doing that. As long as Georgia does its best to pursue good pragmatic relationships with Azerbaijan, Armenia and Turkey, while, at the same time, pursuing a transatlantic path, Euro-Atlantic integration, this is the way for Georgia to continue. Joining a grouping 3+3 that includes Russia and Iran to me is not the right way forward," he stated.
He further said to be "puzzled as to why Turkey wants to push such an initiative in the region."
"After all, for centuries, Turkey and Russia, Turkey and Iran or before that the Persian empire, were constantly competing against one other for influence in the region. And, I am surprised at a time when Turkish influence is so high in the aftermath of the second Karabakh war, or with Turkey's close bilateral relations with Georgia, or even the discussion or the possibility of normalizing relations with Armenia, I do not know why Ankara wants to bring Tehran or Moscow into the equation," he stated.
Presidents of Turkey and Azerbaijan, Recep Tayyip Erdogan and Ilkham Aliyev voiced the idea of a new six-regional countries format back in December 2020.