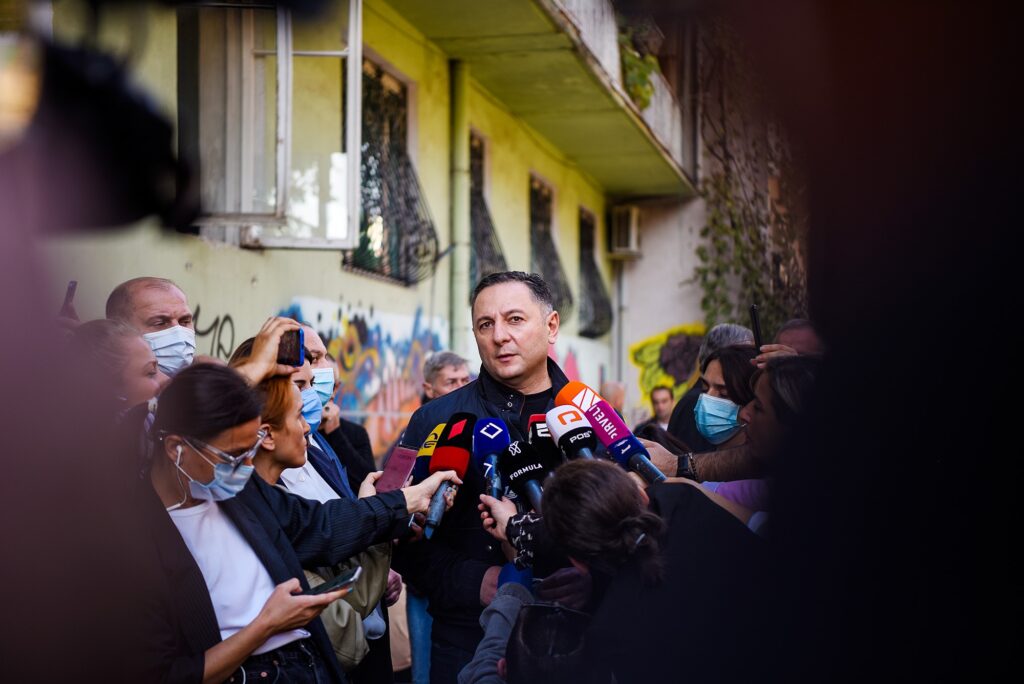 Interior Minister alleges 10-15 people to be under rubbles after Batumi building collapse
Rescuers in Batumi keep searching for survivors of a residential building collapse, Interior Minister Vakhtan Gomelauri told reporters after arriving on the spot.
"Roughly, 10-15 people are under the rubbles; two of them phoned us. The situation is tough. The Ministry of Internal Affairs launched a probe into the accident," the Minister asserted.
Georgian Prime Minister Irakli Garibashvili has arrived in Batumi recently.
Part of a five-storey residential building on May 26 Street in Batumi collapsed earlier today. Neighbours say the building had a two-storey extension on top.