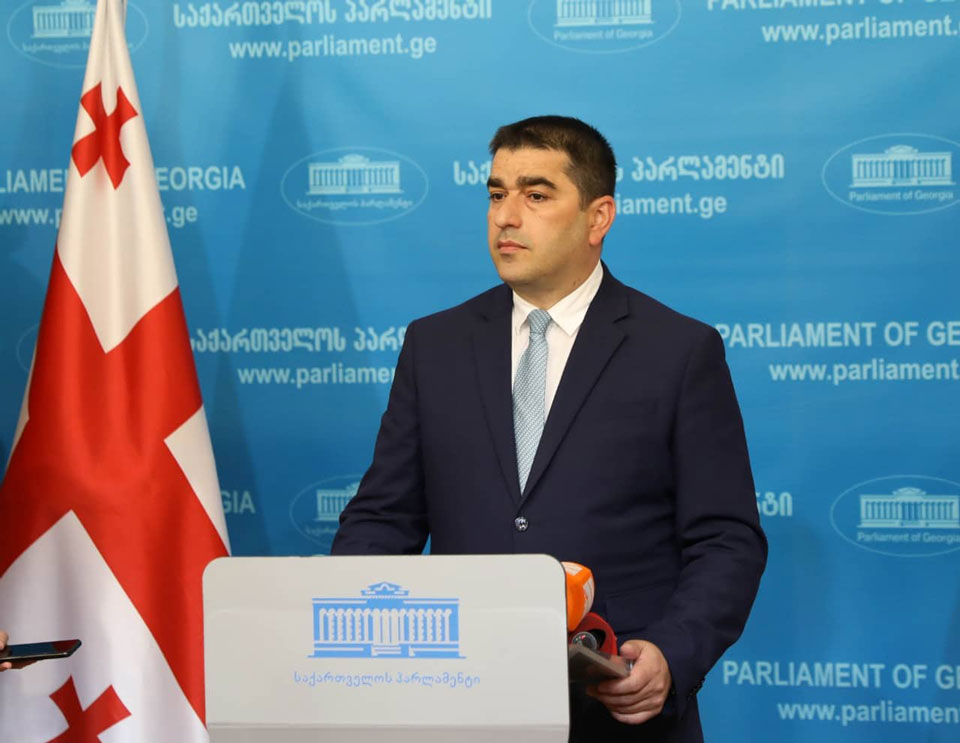 Interim technical gov't nothing but attempt to seize power, Parliament Speaker says
"Depolarization in the country will start proportionally to the Georgian Dream relinquishing the seized power. Depolarization is impossible if the oligarchic rule stands," said Paata Manjgaladze, the Strategy Aghmashenebeli party member.
The opposition representative deems the establishment of a national consent government as the 'optimal solution' in a crisis that erupted after the European Commission issued the 12-point recommendations to Georgia to be granted EU candidate status before January 2023.
According to Manjgaladze, the Georgian Dream should be involved in fulfilling the EC 12-point recommendations directly, and new elections should close this process.
"The optimal solution in a crisis is to create a national government. Who should enter the technical government is another matter for discussion. There is no power-sharing struggle. The Georgian Dream maintains the philosophy that it was dark before they came, and it will be dark again if they are in power. We must fulfil 12 points with the participation of the Georgian Dream and appoint the elections. Whoever the people elect, they will rule the country," Paata Manjgaladze said.
According to the Parliament Speaker, the demand of the interim technical government that would ensure fulfilment of the European Union's recommendations for Georgia is nothing but an attempt to seize power by bypassing democratic procedures.
According to Shalva Papuashvili, democracy works through elections, and "everyone should respect the will of the Georgian people," who elected the Georgian Dream party as the ruling party in the 2020 parliamentary elections.
"Unfortunately, some political groups, including several non-governmental organizations, have returned to the 2020 post-election situation. We see the same faces with the same demands. Some political groups or non-governmental organizations do not want the Georgian Dream to be in power, but democracy does not work that way. Democracy works through elections," Papuashvili stated.
Shame Movement, an organizer of the Home to Europe rallies, demanded the resignation of the Prime Minister and the government before July 3.